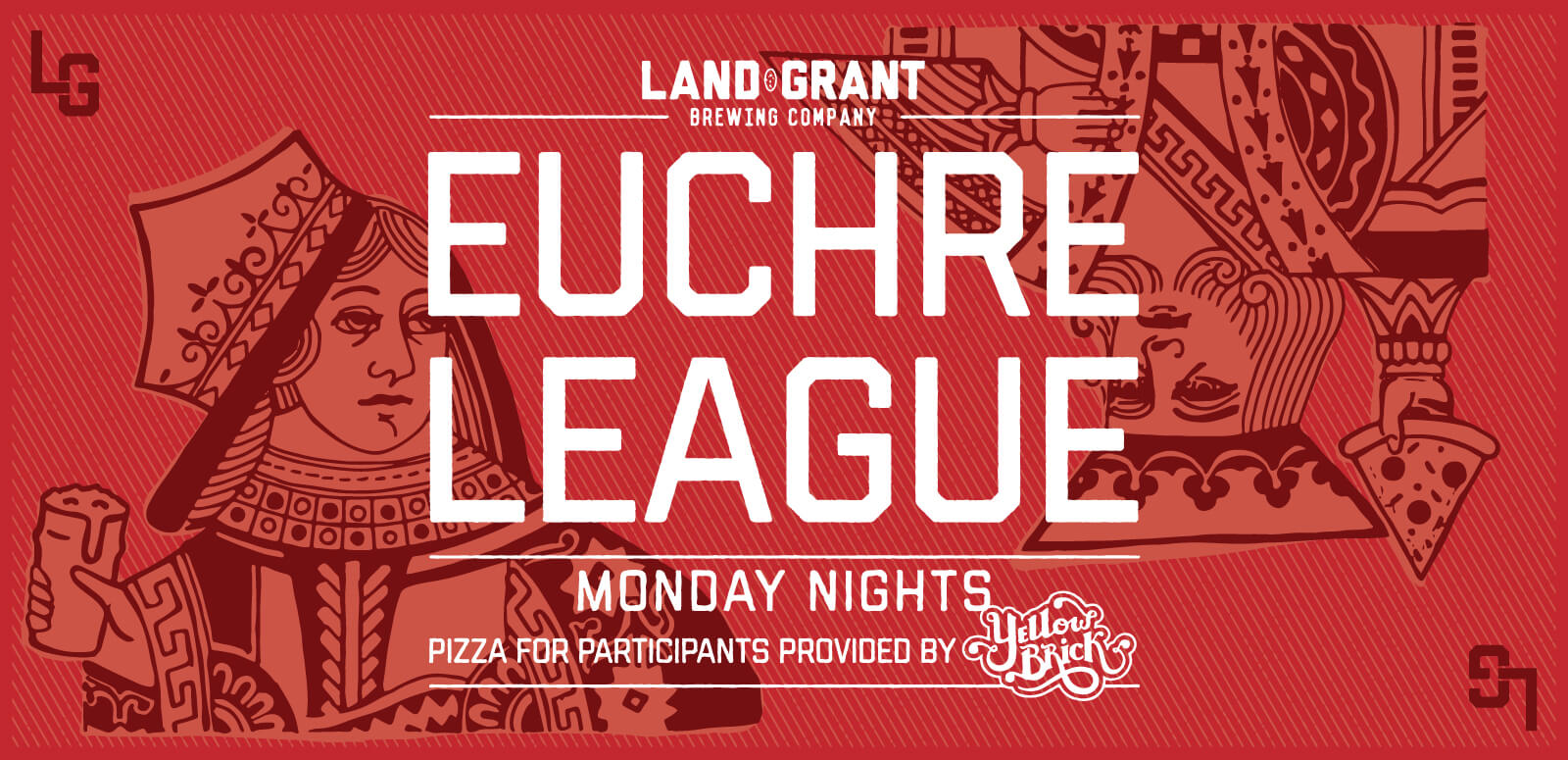 Sign up now for Land-Grant Monday Night Euchre League returning to the taproom on January 3 at 6 PM. We are taking every precaution to ensure a safe and fun atmosphere, so please note that participants must have received a full dose of the COVID-19 vaccine and provide proof of vaccination to participate.
LEAGUE RULES
1 /  Season play will last 11 weeks. 10 weeks of season play starting January 3 followed by the LG Winter League Grand Tournament on March 14 .  
2/  Sign-in opens at 5 PM. We recommend arriving at least 15 minutes early.
3 /  Play starts promptly at 6 PM.
4/   Play will be limited to 25 minutes/game with 5 minutes to get to next table.  
5 /  As long as you are here the week prior, you have a guaranteed reservation to play the following week. Empty slots will be filled on a first-come, first served basis at sign in.
6/ The only way you get to play is being in the taproom, ready to play! 
7/  Free Yellow Brick Pizza is provided for competitors. 
2022 Euchre League Signup