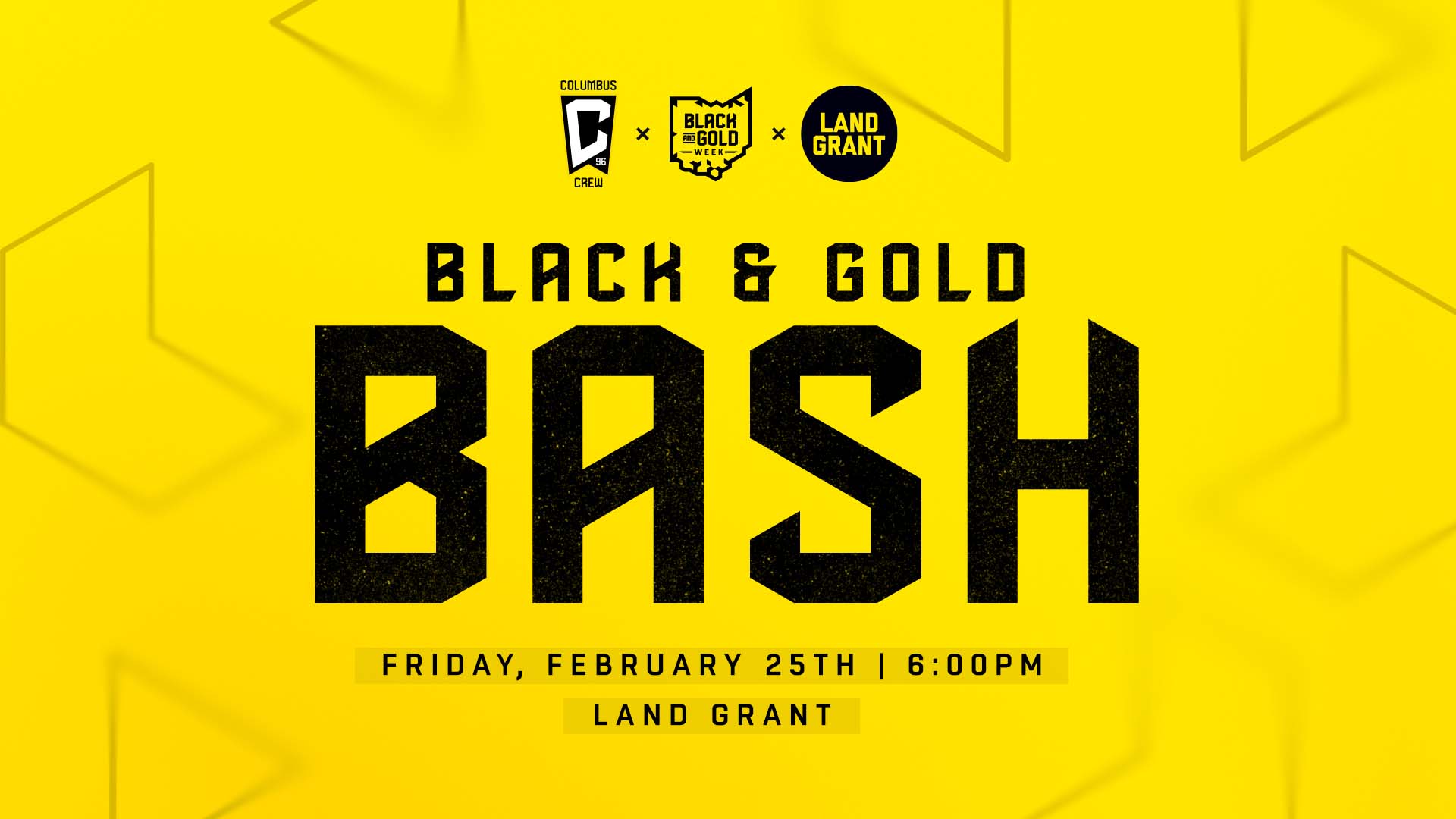 Land-Grant and the Crew will celebrate Black & Gold Friday on February 25, with the Club encouraging supporters to don their finest Crew apparel or even just show their allegiance by wearing Black & Gold.
Crew fans and supporters are invited to attend the Black & Gold Bash held here in our Taproom from 6:00 – 9:00 p.m. Attendees will have the opportunity to watch a live recording of the Beers with the Brewers Podcast featuring Columbus Crew President & General Manager Tim Bezbatchenko around 7:30PM, and can enjoy food from Ray Ray's Hog Pit and special guest truck – Dirty Frank's!
DJ Kyle Haze will be here spinning the jams all evening long, and The Crew will be here selling the new gold Crew jerseys, while our friends from The Nordecke will be in the house, as well. Come down and celebrate a MASSIVE Crewsmas Eve with us!