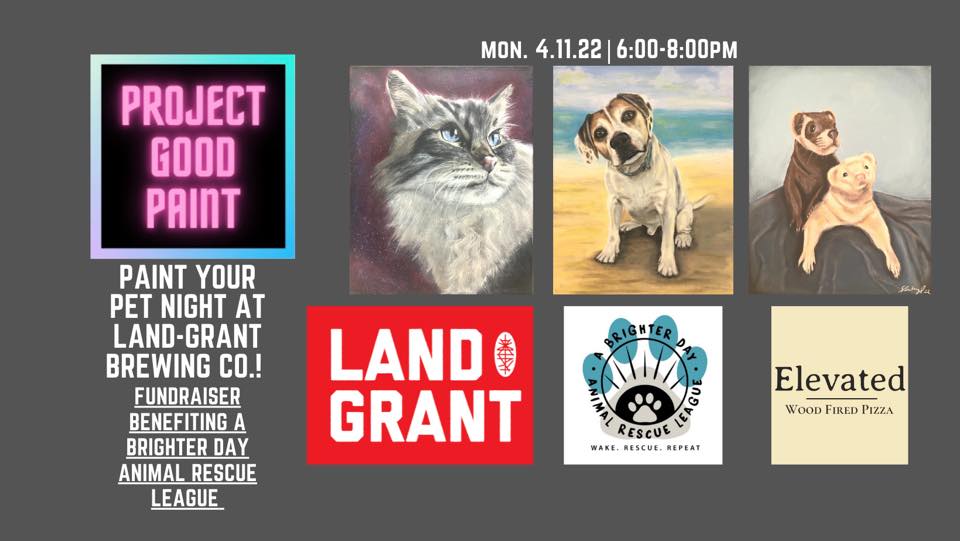 Join us on Monday, April 11th for an evening of beginner's level painting & a pint of your favorite Land-Grant beer!
Salina Wenzel of Project Good Paint will be in the Taproom to help you create a portrait of your pet! She's not only bringing her artistic expertise, she's providing all of the supplies you'll need, throwing in an LG drink, AND donating $10 of the proceeds to A Brighter Day Animal Rescue League!
Want to snag one of the limited spots in this workshop? Awesome!
Here is the link
!
We've got a special guest in the Beer Garden that night too… Elevated Wood Fired Pizza will be slinging pies from 5-8pm.
Don't forget to stop by to see them on your way into the Taproom. Place an order & enjoy some pizza while you paint!