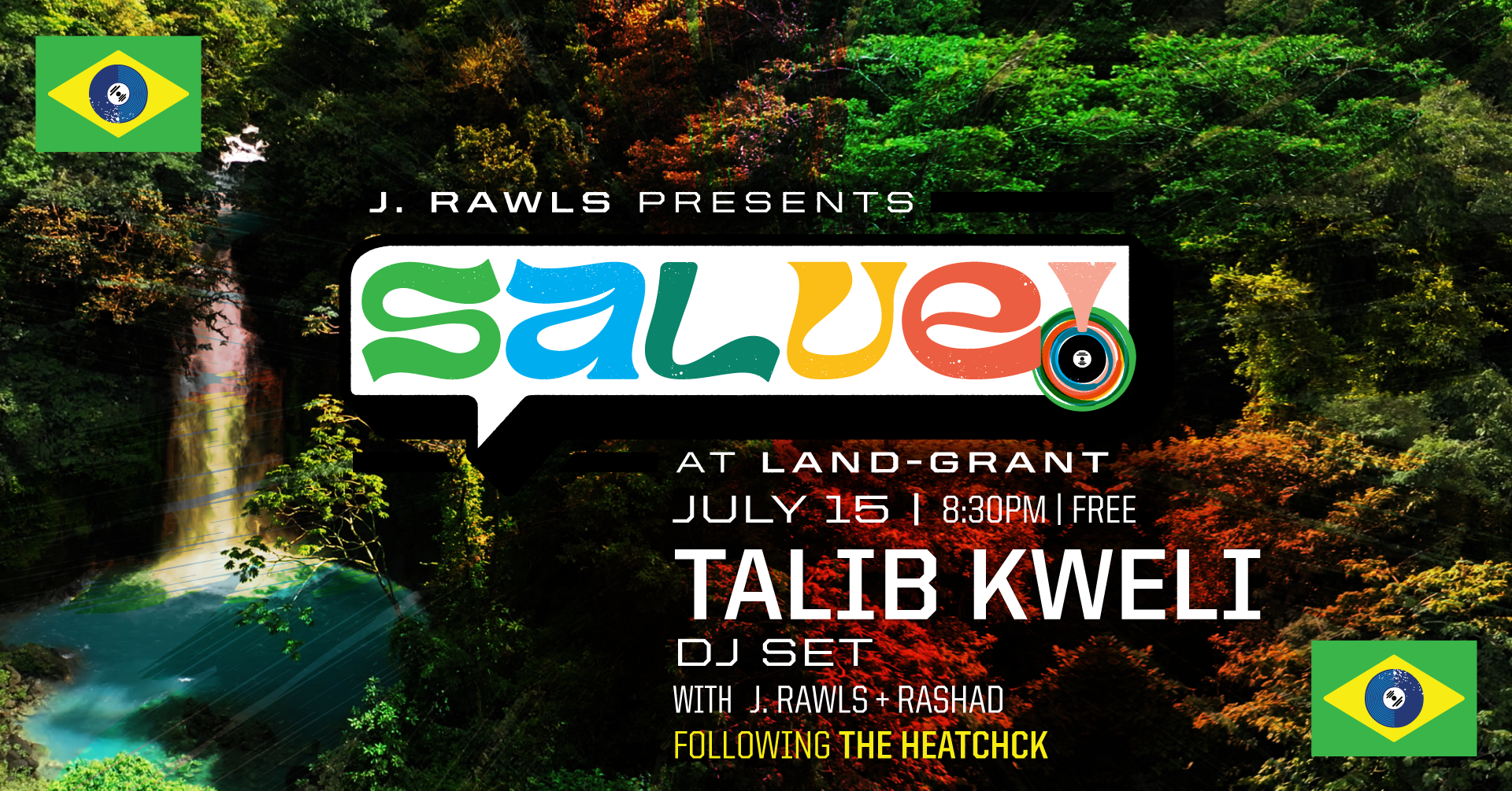 RESCHEDULED TO 7/15 Following the Heatcheck 3 on 3 event!
Columbus native J. Rawls – legendary producer, DJ and mainstay of independent hip hop – is reviving 𝙎𝘼𝙇𝙑𝙀, a night for dance, culture, fun, and great music right here at Land-Grant! Inspired by his travels to Brazil, J. Rawls' 𝙎𝘼𝙇𝙑𝙀 is bringing the heat all summer long, with 4 big nights of free outdoor DJ sets in the Beer Garden from his friends and collaborators Talib Kweli, DJ Center and Rich Medina.
𝙎𝘼𝙇𝙑𝙀 continues on Saturday, July 15 at 8:30PM in the Beer Garden with Rashad and J. Rawls, followed by headliner Talib Kweli at 10:30PM.
Mark your calendars for the rest of these can't miss DJ sets (August 12 ft. DJ Center and September 9 ft. Rich Medina) that will have you moving your feet to the rhythms and sounds of Brazilian, House, Funk, Reggae, Jazz, Dance, Disco, Afro-Beat & Soul.
Note: While these events are free, entrance is not guaranteed if capacity is reached. Land-Grant Brewing Co. is 21+ after 8PM.