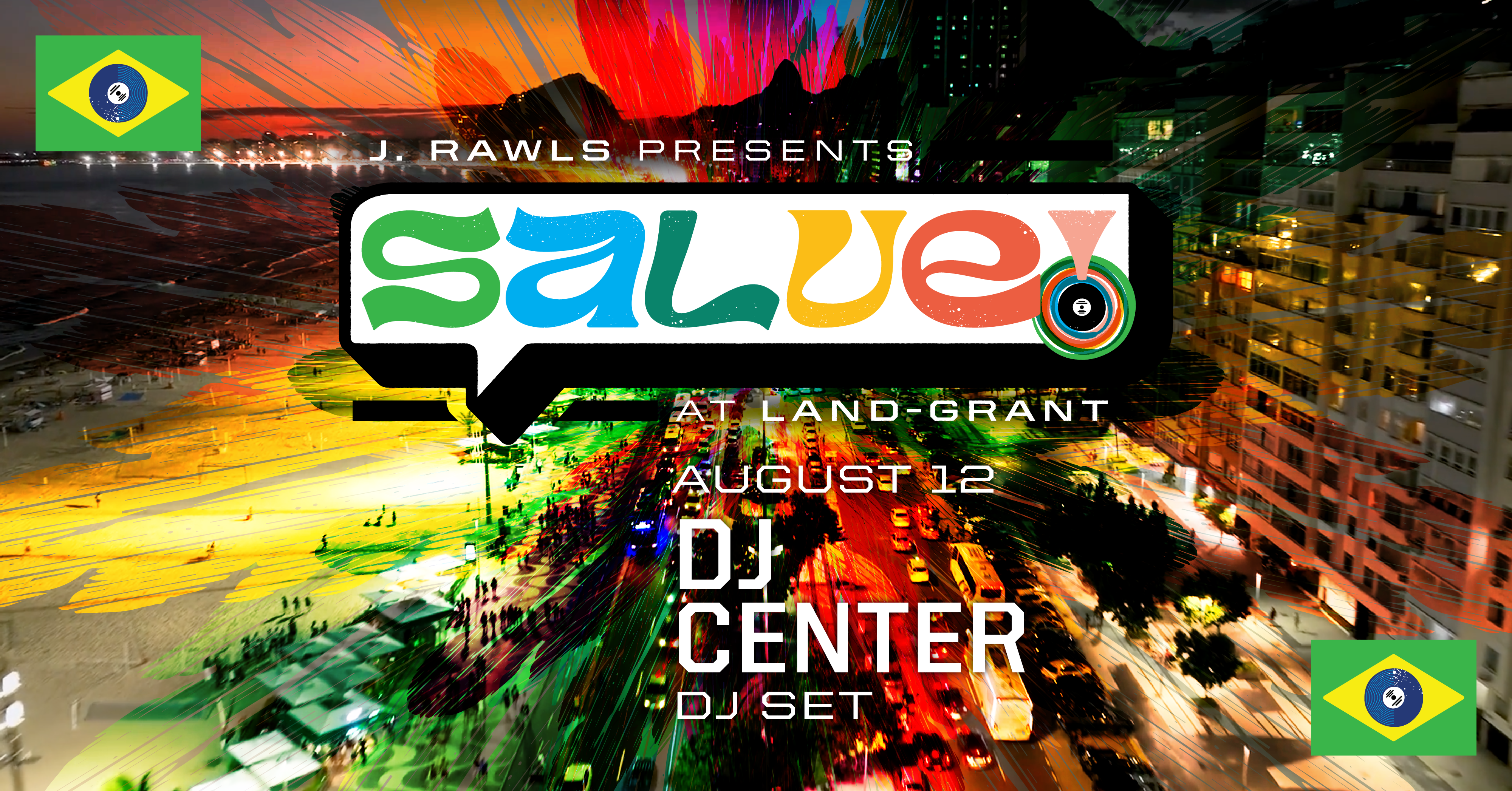 Columbus native J. Rawls – legendary producer, DJ and mainstay of independent hip hop – is reviving 𝙎𝘼𝙇𝙑𝙀, a night for dance, culture, fun, and great music right here at Land-Grant! Inspired by his travels to Brazil, J. Rawls' 𝙎𝘼𝙇𝙑𝙀 is bringing the heat all summer long, with 4 big nights of free outdoor DJ sets in the Beer Garden from his friends and collaborators Talib Kweli, DJ Center and Rich Medina.
The moves and grooves of 𝙎𝘼𝙇𝙑𝙀 continue on Saturday, August 12 with headliner DJ Center! (More line-up details to come.)
Mark your calendars for this can't-miss night in the Beer Garden (along with September 9 ft. Rich Medina) that will have you moving your feet to the rhythms and sounds of Brazilian, House, Funk, Reggae, Jazz, Dance, Disco, Afro-Beat & Soul.
Note: While these events are free, entrance is not guaranteed if capacity is reached. Land-Grant Brewing Co. is 21+ after 8PM.