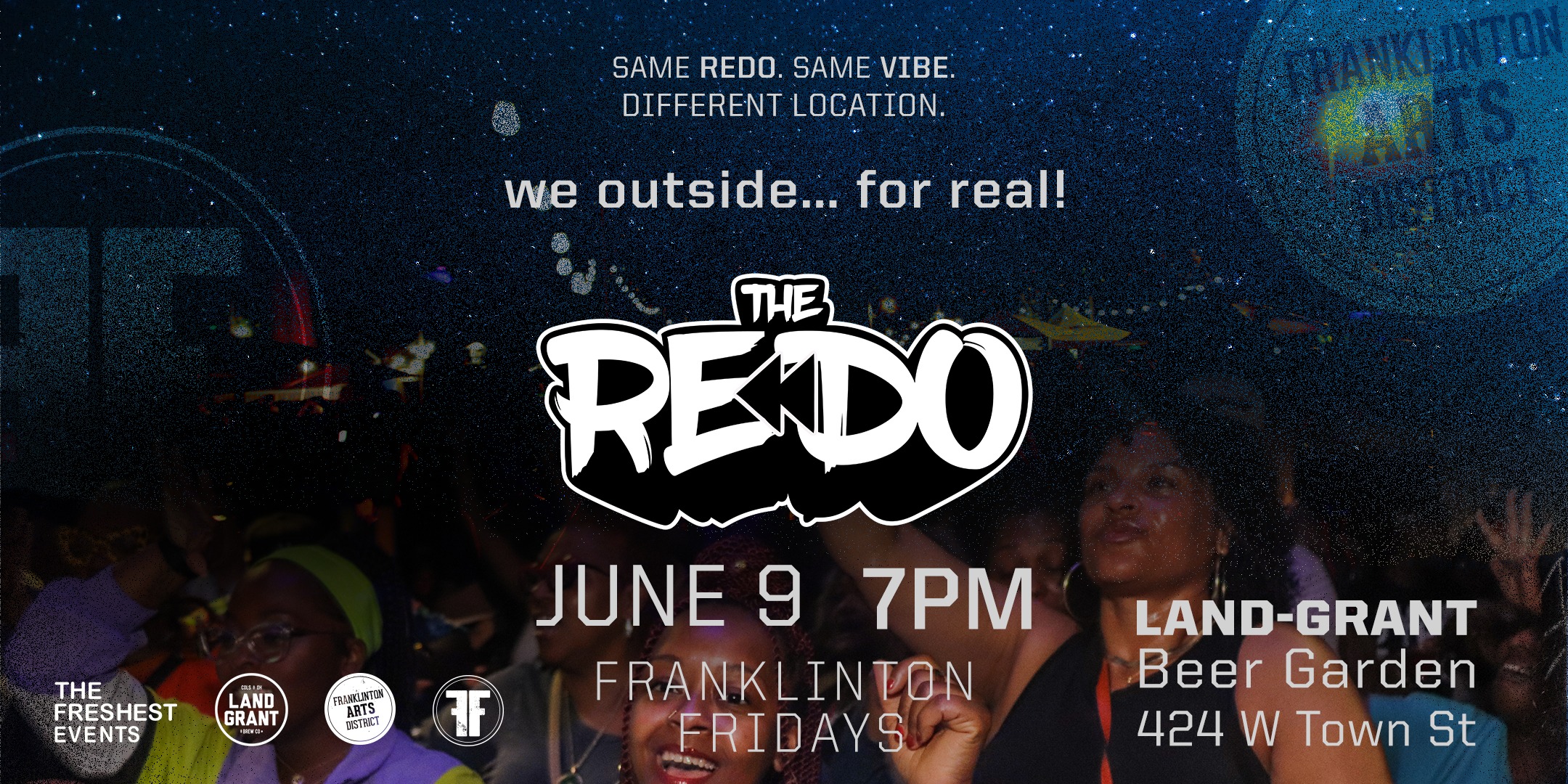 The ReDO x Franklinton Friday x Land-Grant
WE OUTSIDE!! We're mixing things up this month and taking the FUN to Land-Grant Brewing's huge beer garden for Franklinton Friday. Same ReDO, Same Vibe, Different Location. You don't want to miss this.
Grab a drink, hit a food truck, and party with your favorite DJs under the stars. Come comfortable and ready to DANCE.
Franklinton Friday is a neighborhood celebration of art, performance, music, and community that takes place on the second Friday of every month from 6 PM – 10 PM in the Franklinton Arts District. Land-Grant is proud to be a part of this event and support the local creative community.
The "Art of The ReDO" honors the fuller, rounder sound that is only found in vinyl. Leaving the computers at home, ReDO DJs rely on their ears to set the tempo, line up beats, and know which record to pull from the crate at exactly the right time. It takes a depth of musical knowledge, skill, and practice to pull off spinning all vinyl – and we love bringing it to you every month!