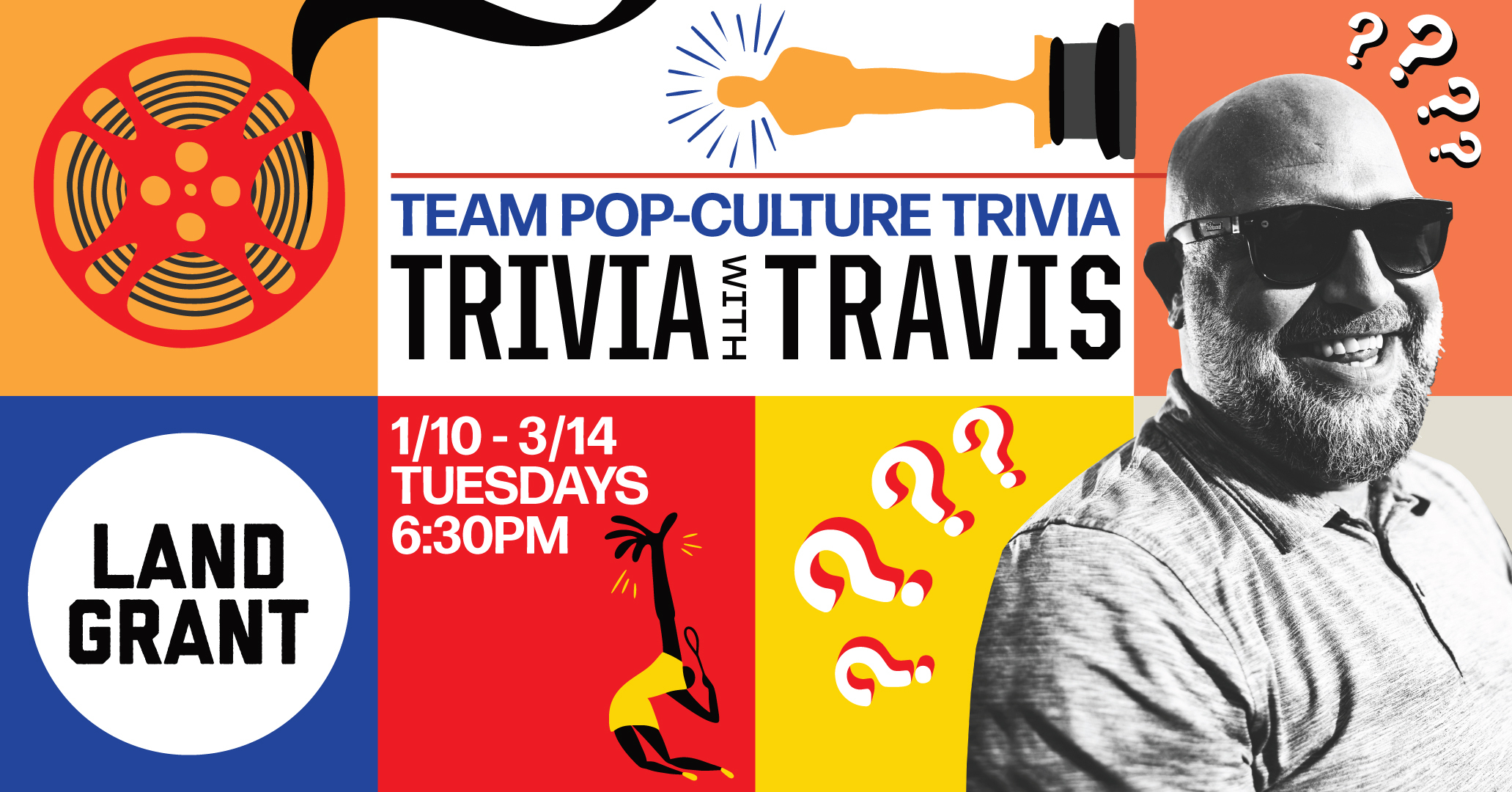 Pop-Culture Trivia is back at Land-Grant this winter, and our host Travis is switching it up to feature TEAMS & THEMES!  Starting January 10, each Tuesday of our 10-week trivia series will revolve around a different pop culture theme, meaning you can bring new ringers every week who may specialize in movie quotes, but draw a blank when it comes to animation. Your team can consist of up to six people competing for one prize that night, while also gunning for the top spot of the whole winter series.
This week's theme is: JUST DO IT!: Slogans, Logos & Brands Trivia
Trivia will still be played from your phones, but in this edition, you'll have more time to confer with your team for the best possible response and will be typing in your answers. There will also be some fun question styles, too, featuring questions with video and audio links.
There's no need to sign up ahead of time, simply show up with your team and play. If you're only interested in playing on a specific Tuesday because of the theme, that is allowed. But for those who come week after week, we'll have a Winter Trivia Champion prize for the team with the best average score at the end of the 10-week series. (You just have to sign under the same name & email every week you're playing.)