Now Accepting Vendor Applications!
We're looking for great Columbus based makers and small businesses to participate. Fill out the form linked below to apply!
Get in the spirit and shop local this Holiday Season. 
Come together with kith and kin this holiday season as we debuts our  inaugural Beer Garden Holiday Market!
Beginning on Black Friday (November 27) and running every weekend until Christmas Eve (December 24), our beer garden will be transformed into a European style open-air holiday market where patrons can gather to shop safely from a variety of Columbus' best small businesses. Applications are currently being accepted for vendors. Follow the link above to apply!
In addition to the holiday market, an outdoor curling sheet will be placed adjacent to the beer garden. Where, revelers can reserve and partake in a modified version of the classic winter leisure sport, Curling. Dubbed "Keg Curling," the game will essentially be shuffleboard on ice. Reservations coming soon! 
After passing through the one-way, socially distant market, visitors can warm up with  a fresh pint of one of Land-Grant's seasonal offerings or year-round standbys, hear live holiday themed music, and enjoy Barbecue from Rary Ray's Hog Pit.
So shop small and support local makers and businesses this holiday season as we  create a new holiday tradition and a safe, festive gathering place where we can all come together as a community.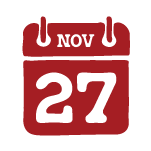 Dates
11/27 Black Friday
-through-
12/24 Christmas Eve
Fridays-Sundays
Times
Noon-10p: Beer Garden
4pm-9p: Holiday Market
Noon-10p: Curling. Reservations required.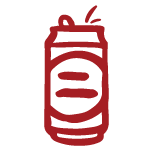 Curling
Curling reservations can be made for groups of up to 8 people. Reservations coming soon.