KIN
---
Over the years at Land-Grant, the incredible people that make, sell, deliver, and pour our beer have grown into an incredibly tight knit family. In July of 2018, our family lost a brother, a friend, and a piece of our connective tissue.
Each year we honor Nik and his legacy of creativity, compassion, and connection. Our various Kin initiatives: a beer, clothing inspired by Nik and his band, and—most importantly— a day of music and celebration with those we hold dear support an incredible, music-education driven, non-profit here in Columbus…We Amplify Voices.
Nik was a bright light in our lives and to all of those he encountered. His friend (and former Land-Grant Sustainability Manager) Vinny Valentino summed the idea of Kin up perfectly:
"I think one thing I realized, especially in the last couple of years of his life, was how good Nik was at living this big, vibrant life," said Valentino, recalling the energy Heidel so often filled the house with as he played music, cooked food and engaged in animated conversation. "In a lot of ways, the thing you take away, you try to fill your own life with the kind of vibrancy you were lucky enough to have him bring into it. For me, personally, that's a way to remember him: Live a big, loud life, and fill your home with music and food and good friends."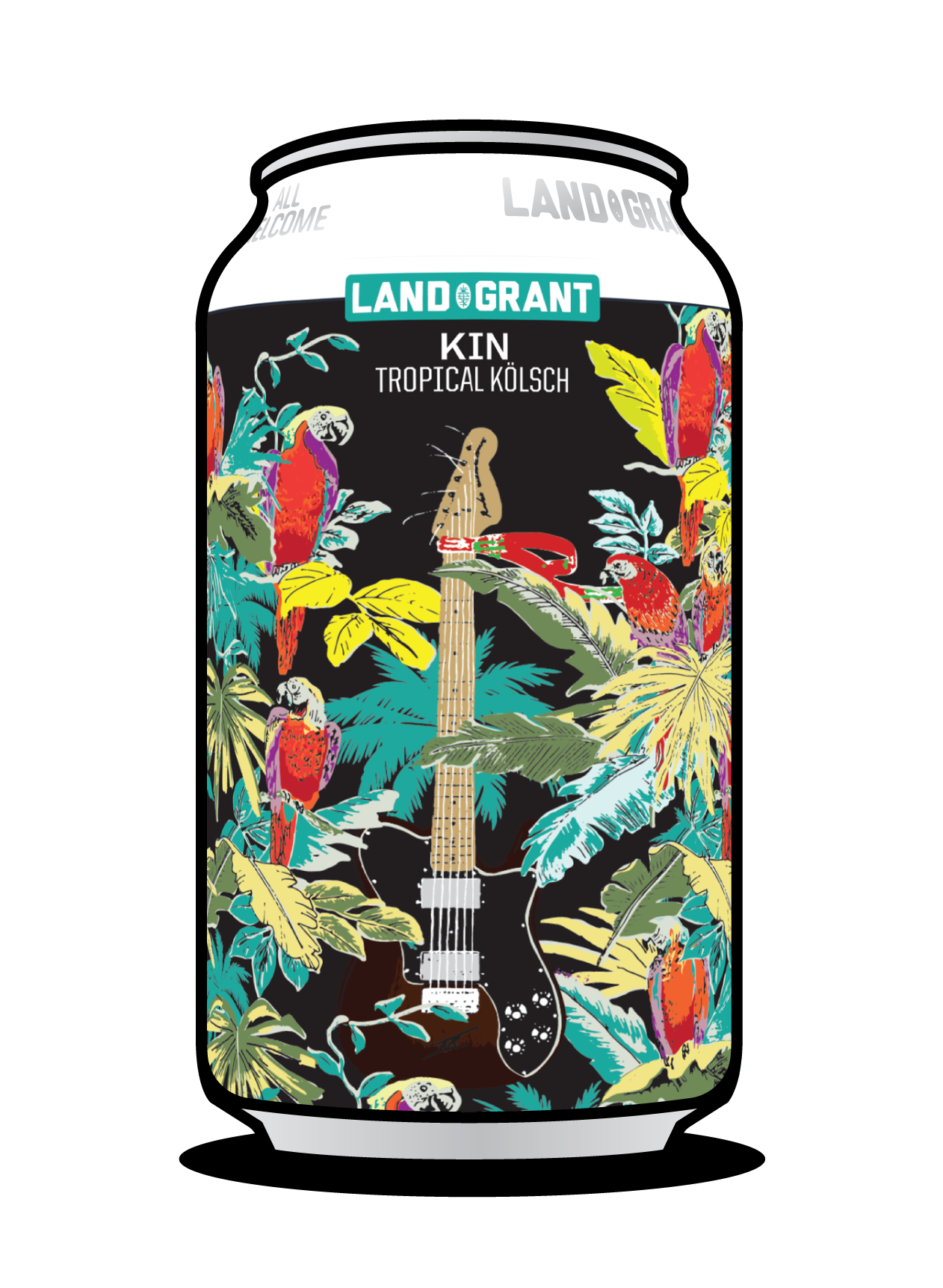 Each year in the late summer/early fall, we brew Nik's beer, Kin. It's a Tropical Kölsch brewed with Agave Nectar. Nik's favorite Land-Grant beer was our kölsch, and after that his favorite beverage was tequila, so we merged the two and designed a label featuring his hand-built guitar and a tropical panache to match his own. Nik was a connoisseur of all things old fashioned— he dreamed of opening a vintage shop called "Nik's Knacks" and would hand-write playlists in his notebook— so it only made sense to include the pattern from his favorite vintage Aloha Shirt on the label. Proceed's from Kin benefit
We Amplify Voices
and their mission of healing communities through creative expression.