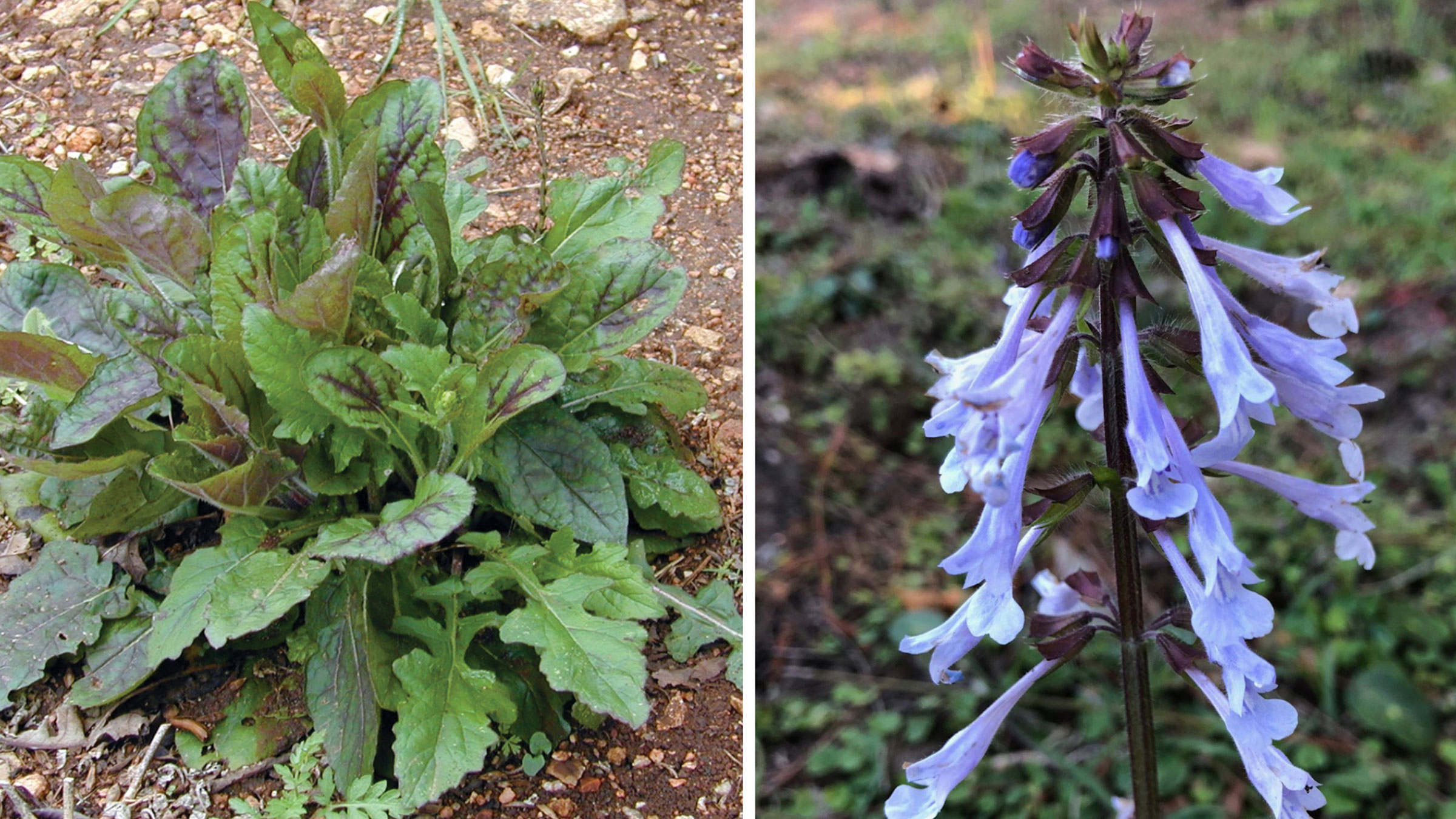 ---
Lyreleaf Sage
This is just one of 50 salvia's (part of the sage family) that are native to the United States. We picked this one to include in the Beer Garden for its beautiful dark purple and green leaves. It gets its name "lyreleaf" from its leaves resembling a lyre. If you aren't familiar with a lyre because you live in 2021 and not 1400 BC, we understand. A lyre is a small U-shaped harp. 
Salvia gets its name from the Latin word "salveo" meaning "to save or heal". Salvia plants have been synonymous with plant medicine since the very beginning of their discovery, so it is always nice to have a little sage in the garden. While this plant has been credited with being able to help heal wounds and sores, it also can be planted for ornamental purposes. Might as well plant plants that are beautiful and useful at the same time! That's just smart planting. Once the lyreleaf sage flowers, it makes for a great pollinator plant, which just gives us another reason to include it in the garden. 
Plant the lyreleaf sage in full sun or partial shade to help it thrive.
---