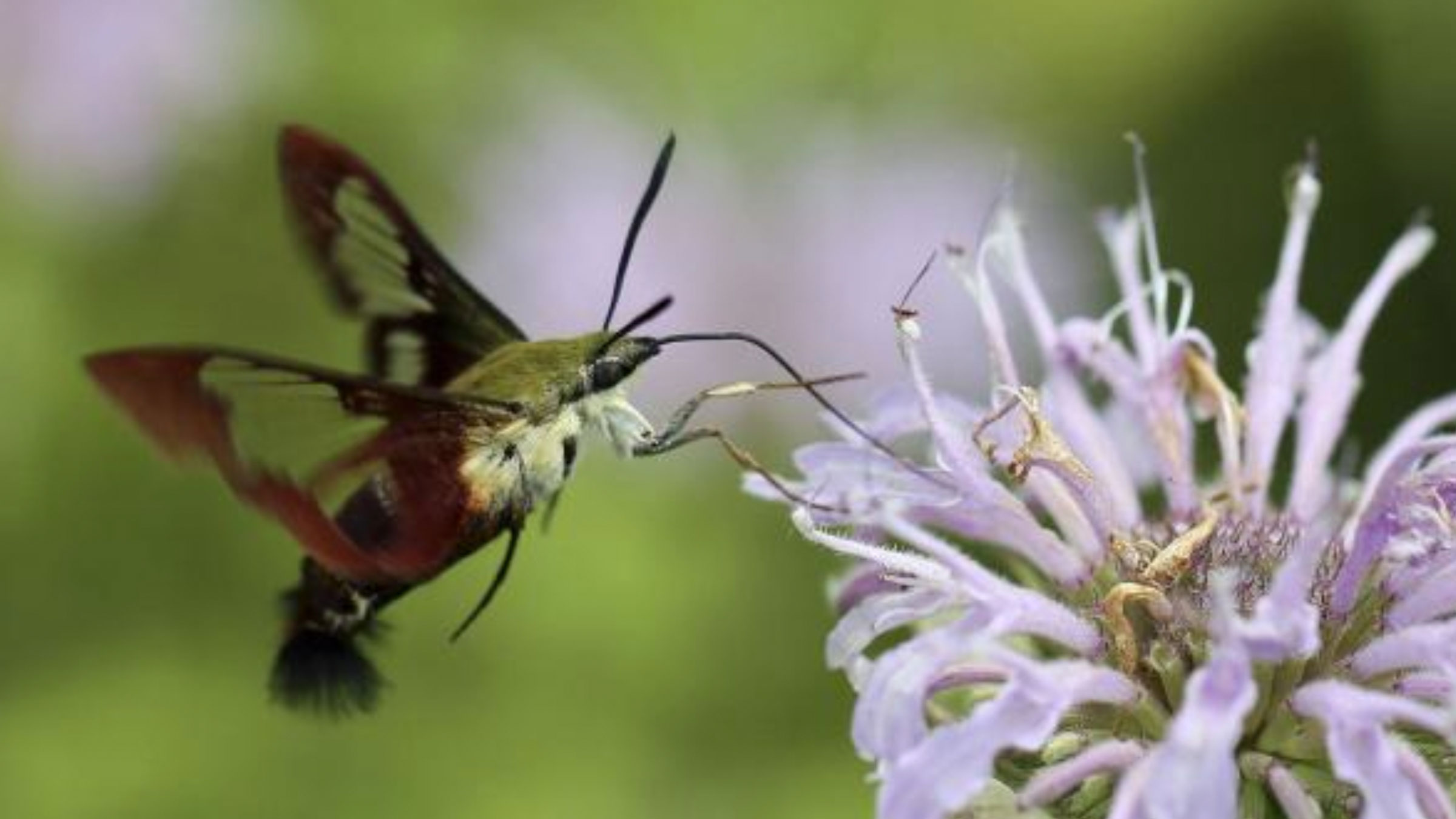 ---
Wild Bergamot
Wild bergamot is also known for attracting pollinators to the yard (sensing a theme here?). This plant is a part of the mint family, which generally means one thing: it's tough as nails. Its native range is in 45 of the 48 contiguous states and is native to Canada as well. So it generally gets heralded as a must-have in any pollinator garden due to its hardy nature and favor among pollinators. 
Its flower shape attracts long-tongued pollinators, yet there is one rare pollinator that seems to love this flower above the rest. Hummingbird moths seem to always be near when this flower is in bloom, and if you have never seen a hummingbird moth before, it is as great as it sounds. Wrapping up all the amazing things we love about hummingbirds and sticking into the body of a moth. There are two different species of hummingbird moths common in Ohio: the hummingbird clearwing, and the hummingbird hawk moth. So be on the lookout for these uniquely amazing creatures when this plant is in bloom because you don't want to miss it!
Plant wild bergamot beginning in the spring and throughout the summer in full sun or part shade.
---