As part of our Let's Give program, we select and showcase a new community partner each month that inspires us. As a Columbus-based brewery, we feel privileged to be surrounded by fantastic institutions and organizations that contribute to the growth and development of our city. Among these, COSI – Center of Science and Industry stands out as a beloved neighbor and community leader that we deeply admire, and are excited to highlight throughout the month of May. 
At Land-Grant, we share COSI's passion for creating an inclusive and welcoming environment that makes science (in our case, brewing science) accessible to everyone. We believe that education and continued learning are critical components of both personal and collective growth, and COSI embodies these values through its innovative exhibits, events and educational programs.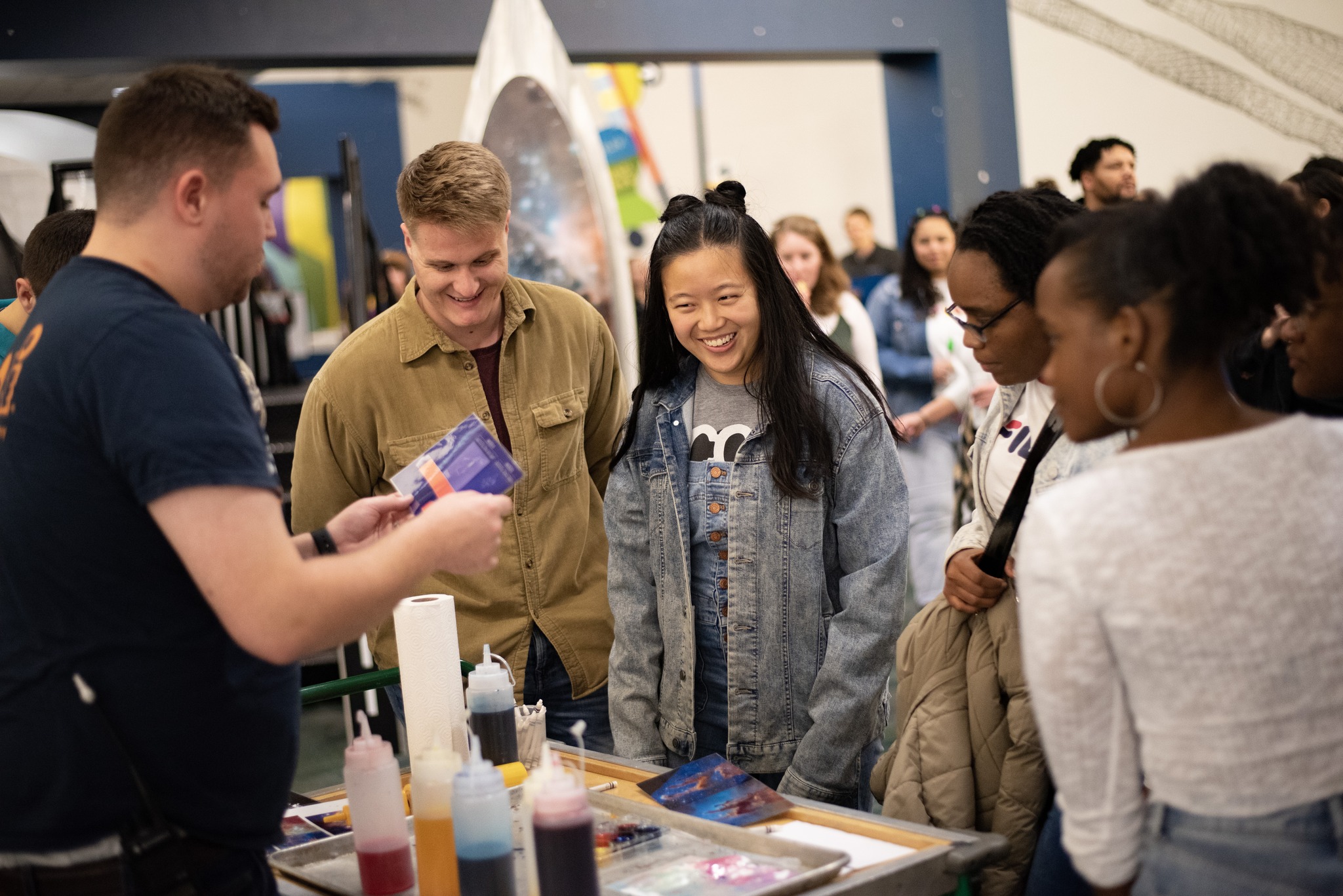 COSI is more than just a science museum – they are a community leader that fosters a sense of curiosity and wonder, inspiring visitors to ask questions, explore new ideas, and push the boundaries of what's possible. We're inspired by their commitment to accessibility and inclusivity ensuring that everyone, regardless of background or ability, can participate in the magic of science and discovery.
All month long, we have a variety of ways you can engage with COSI right here in our Taproom! First and foremost, starting today – you can come down to our Franklinton Taproom to enjoy a pour of our draft-exclusive COSI collaboration beer: COSI-P-A Liquid Hop IPA (7.0% ABV). When it came time for a COSI-driven recipe, our brew team was inspired to incorporate cutting-edge hop products (you know, science-y stuff!) into their creation. The result? An IPA recipe that utilizes mostly concentrated, liquified Citra and El Dorado hops – alongside some standard hop products to round out the flavor and aroma – for clean notes of peach and melon. A MUST TRY!
Additionally, in support of the COSI's annual Science Festival that launches this week, we invite you to join us on Thursday, May 4 and Friday, May 5 for our Science is Brewing Demonstration & Tour, as part of the Science Festival's Community STEM events. (See the details here!) We're also thrilled to introduce COSI Science Trivia into our Taproom & Beer Garden on the second Wednesday of every month, starting next Wednesday, May 10 at 6:00PM! Test your knowledge for the chance to win tickets to COSI After Dark – their monthly evening event series exclusively for adults 21+. These events provide a unique and engaging way for adults to learn something new, connect with others in the community, and explore the wonders of science in a fun and social setting.