Franklinton Fridays at Land-Grant
One of our biggest points of pride here at Land-Grant is being part of the amazing Franklinton community, where art and creativity are celebrated everywhere you look. On the second Friday of every month, the community comes together to showcase the incredible local talent found neighborhood-wide during Franklinton Fridays – where all of our neighbors open their doors and welcome you in for unique experiences that celebrate art, performances, and community.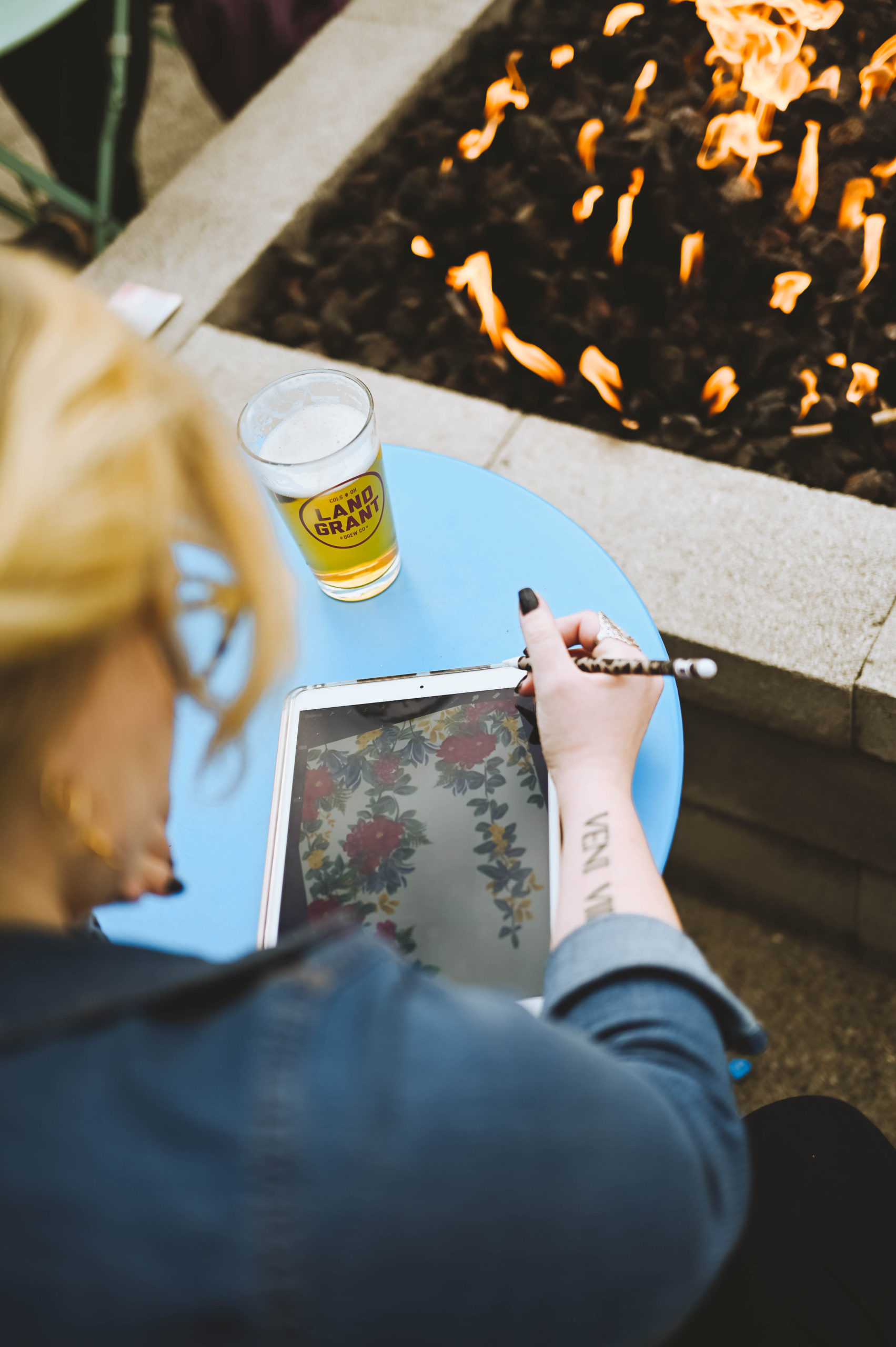 Benefit Beers // The Label Art
In continuation of our summer releases of Franklinton Fridays benefit beers, we are continuing to collaborate with incredible local artists to create a design that will be featured on the label of a beer we release each Franklinton Friday!
These awareness-raising brews will continue to release monthly during each event, with limited-edition single cans and six-packs available exclusively here at Land-Grant. with proceeds from their sales supporting the art and artists of our community.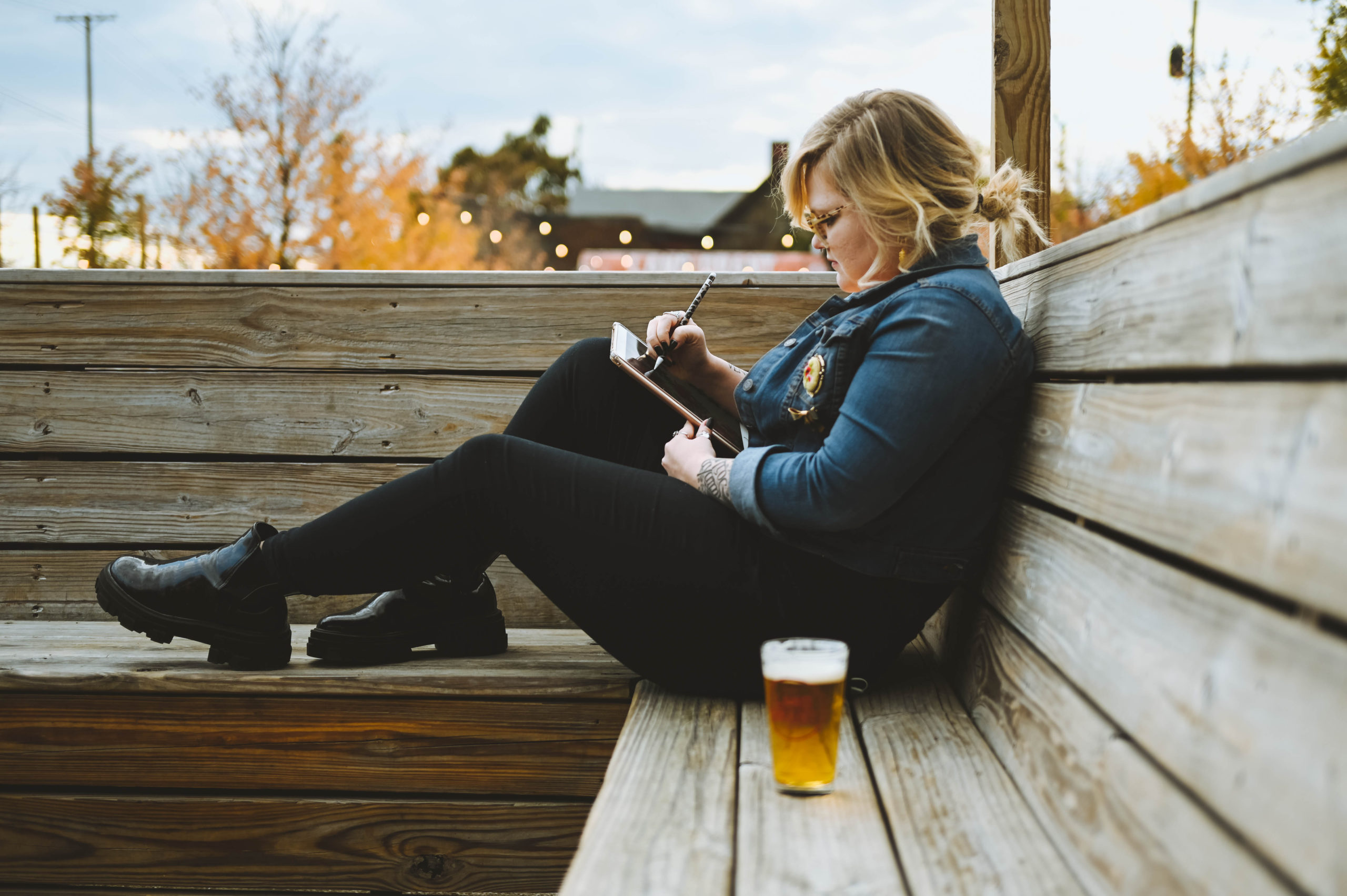 The ABCs // Artist Behind the Can
While it's no surprise to many of us, some people are surprised to learn that Columbus is one of the top cities in the nation with the means and opportunity to grow a fashion-based business. Our city boasts record numbers of retail headquarters, production houses, and distribution centers – all of which allow new or emerging brands to have many desired resources right down the street. In our case…we found this month's artist in our own backyard.
We connected with our neighbors at the Columbus Fashion Alliance, a collective of creatives passionate about the fashion industry who happen to be located inside the Columbus Idea Foundry directly behind our brewery, to select an artist to showcase on this month's label – and they pointed us in the direction of CFA Communication Lead, Ana Lowe.
Born in America and raised in Europe – Ana was brought up experiencing both American and Portuguese cultures, while gaining exposure to several additional countries and cultures year after year while attending international K-12 schooling. She attributes her comfortability with ambiguous environments – both culturally and linguistically – to these cross-cultural encounters, and acknowledges their influence on how she perceives the world and approaches her work.
Upon moving to the U.S. at 17 and attaining her cosmetology license, Ana earned her bachelor's degree in global communication with a concentration in fashion design styling from Kent State University. She worked to gain experience across visual communication, styling, producing photoshoots and working on independent shoots – ultimately securing a position as a Communication Assistant at the Columbus Fashion Alliance, Within a year, she was promoted to her current role as the Communication Lead at CFA.
While her daily duties for CFA include everything from the management of internal and external communication to overseeing HR and working through internships – Ana aids in the continual construction of CFA's programs and the building of their framework as it grows.
She is extremely passionate about the power that art has to communicate a message visually and is equally, if not more passionate, about affecting the community in a positive way. Ana uses her position as a visual and written communicator to accomplish this and fuel her own creativity – including her design for this Franklinton Friday benefit beer.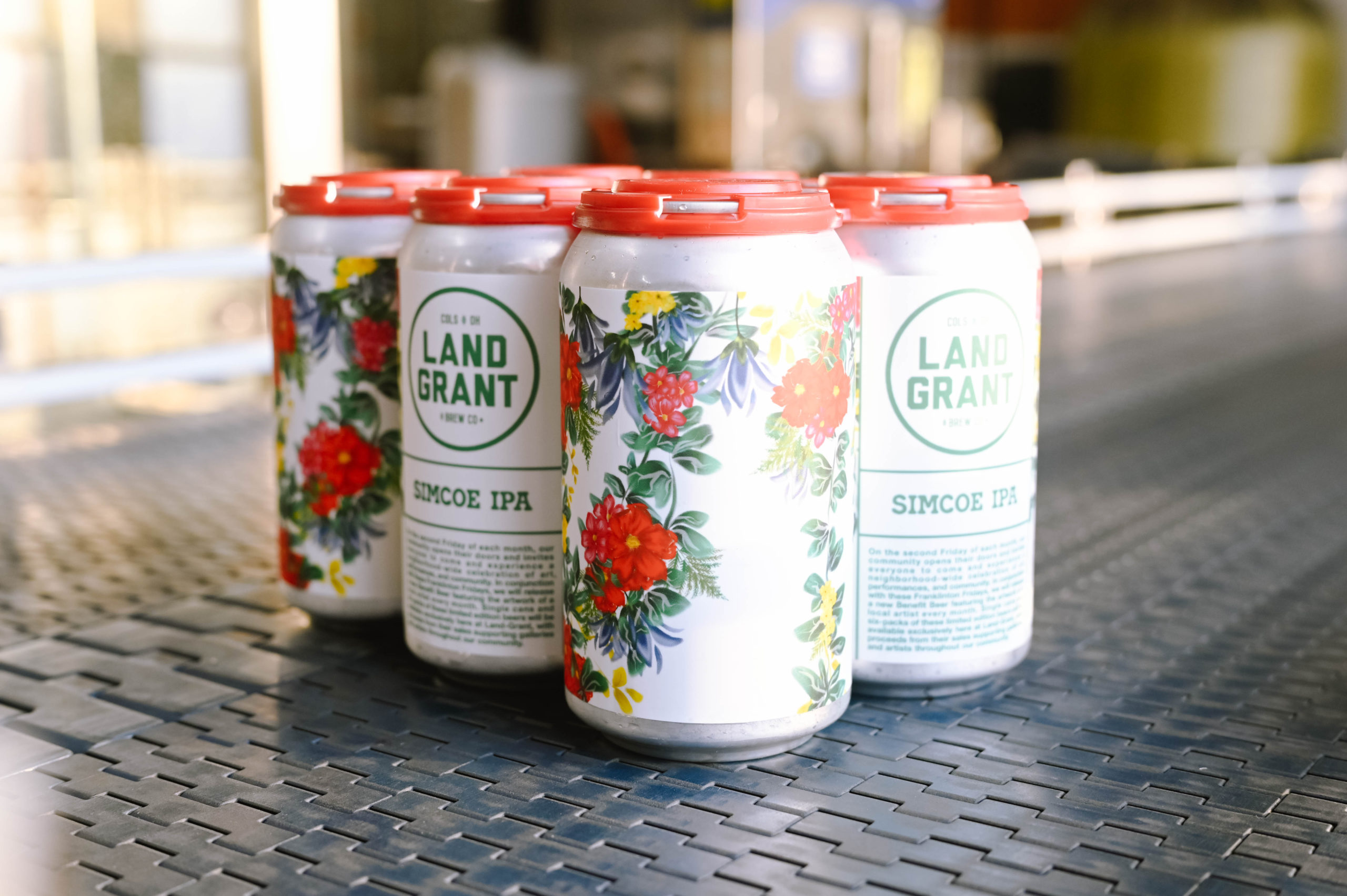 "I'm honored to design this label in representation of an organization that exists solely to support and uplift artists & to create for a business who also seeks actively to pour into the creative community. I began creating art as therapy and am elated to share it with others in this way."

– Ana Lowe
Ana freelances as an artist through digital drawings – like that of our Simcoe IPA floral benefit beer label design – and works to upcycle fashion, recently launching her clothing brand Ela é – an effeminate streetwear brand created to provide a curated approach to everyday apparel.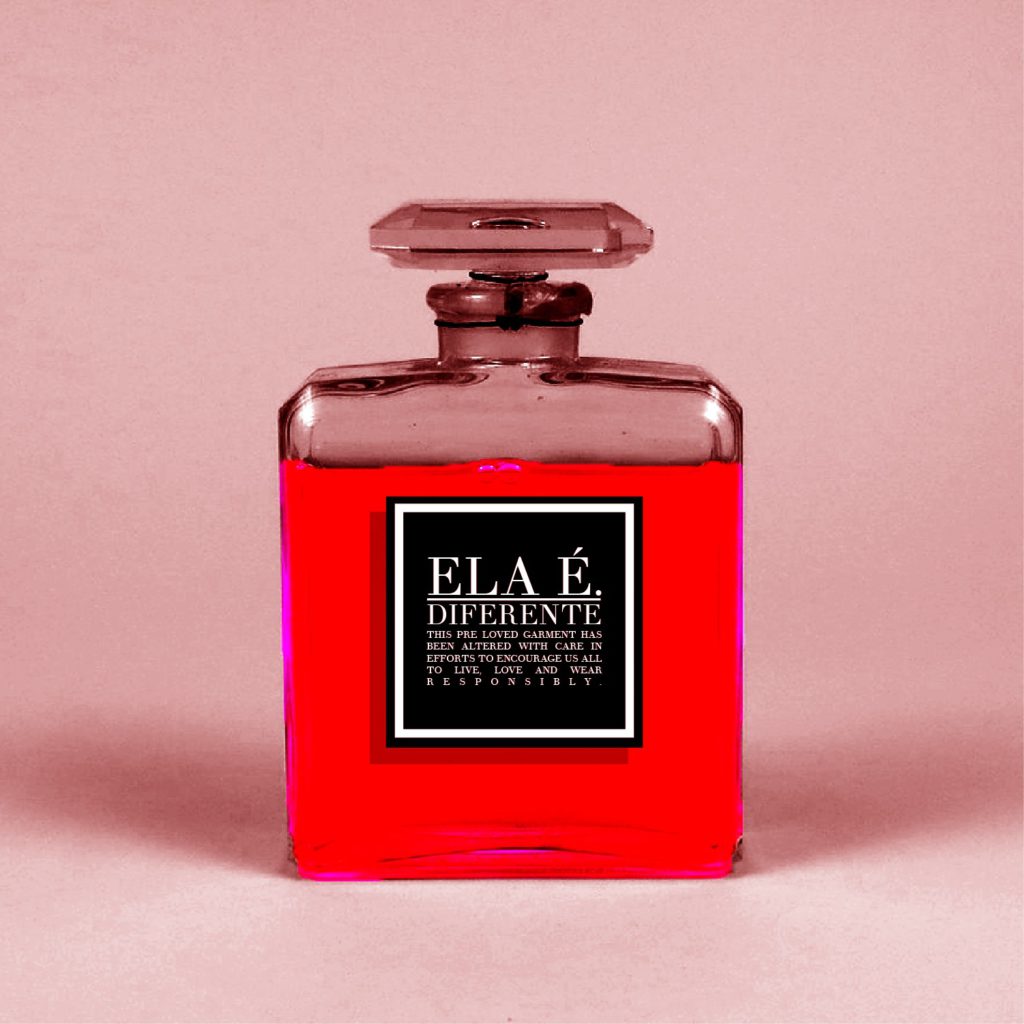 "The Ela é brand does not cater to and focus solely on women – yet it has a woman-first approach," Ana described. "⁠All are welcome and encouraged to wear it, as it is designed for those who are diferente, passionate, fearless, intentional and enjoy the effeminate aesthetic – inspiring power and confidence in a world where it is otherwise associated with weakness and considered less-than." You can follow along with Ana's launch of Ela é through Instagram.
Get To Know Columbus Fashion Alliance
The Columbus Fashion Alliance (CFA) is a collective of creatives whose goal is to support the creation and growth of creatives and fashion based business through multiple facets. They seek to educate their members by helping them build their knowledge and experience as professionals in the industry, and arming them with skills that can add significant value to their brands. Much of these experiences require expensive, industrial-grade equipment – think: sewing machines, sergers, direct-to-garment, fabric and screen printers, which can be incredibly expensive and require significant resources to access or acquire. Currently, CFA is in the process of building facilities that house tools and resources like this that will give their members the ability to build a business without the overhead of these necessary resources. CFA also offers their community exposure and coaching on each step in the process – from conception to production – while also helping create connections between artists and retail professionals to find opportunities that are mutually beneficial. We are lucky to tap into CFA for this month's Benefit Beer, as they are such an integral component of driving the culture of Columbus into one that fosters and supports emerging artists and brands. Learn more about CFA here or follow them on Instagram, Facebook and Twitter.