As we continue celebrating Hispanic Heritage Month through October 15, we invited our partners at the Ohio Hispanic Coalition to compile easy and fun ways for you to celebrate Hispanic Heritage Month in a more meaningful way. Even though fiesta time with tacos, margaritas, and a J Balvin playlist sounds great, we thought OHCO could share a few ways we can all meaningfully engage in the celebration to better understand our Latino friends and neighbors, their experiences and their culture.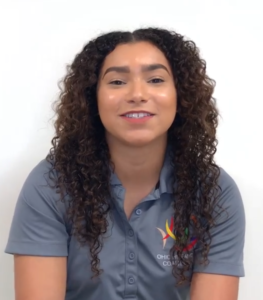 Take a look at this list of 5 simple things you can do to more meaningfully engage in Hispanic Heritage Month, written by OHCO Program Officer, Sarah Brown.
1. Know The Difference Between Hispanic, Latino, and Latinx
Hispanic – refers to someone that speaks Spanish, descent from Spanish-speakers.
Latino – refers to someone from Latin America and Latino culture.
Latinx – refers to a gender-neutral or non-binary term for Latino/Latina, steering away from the gendered language to be more inclusive.

Takeaways:
Hispanic is tied to language
Latino is tied to geography and culture
Latinx is a progressive term that is gender-neutral
At the end of the day, the person gets to decide for themselves how they identify.
POP QUIZ: Is Brazil Hispanic or Latino?
ANSWER: Neither. Brazil speaks Portuguese, and is not considered a Latin American country.
2. Hold Your Own Film Festival
Latinos are more than gang members or cleaning ladies, but Hollywood still doesn't get it. Call your friends, get some popcorn, and watch some films that explore diverse American Latino experiences with some of the following:
Mucho Mucho Amor (2020)
The Sentence (2018)
Spider-Man: Into the Spider-Verse (2018)
Dolores (2017)
We the Animals (2018)
Cesar Chavez (2014)
Gun Hill Road (2011)
Quinceanera (2006)
Spy Kids (2001)
3. Listen to a Podcast or Two
We all love a good podcast! Make sure to add these podcasts to your list this month:
Latino USA – offers insight into the lived experiences of Latino communities and current cultural, political and social ideas impacting Latinos and the nation.
Latino Rebels Radio – comedy, commentary, analysis, satire to explore the world of US Latino issues. A 2019 iHeart Radio Podcast Awards nominee for 'Best Multicultural Podcast'.
4. Support Latino/Hispanic Businesses
Show your local Latino/Hispanic grocery stores, restaurants, and other businesses some love this month to get your groceries or for date night to have a more immersive Latino experience. Simply Google 'latino businesses near me' to get a list or – if you're in the Columbus, OH area – Experience Columbus has a great list: https://www.experiencecolumbus.com/blog/post/latinx-owned-businesses-in-columbus/.
5. Drink Las Pilas To Support A Latino/Hispanic Non-Profit
While we were going to suggest you come with your friends and grab a few Las Pilas beers to celebrate Hispanic Heritage Month with us, you all sold them out too quickly! (What a great problem to have!) We at the Ohio Hispanic Coalition teamed up with Land-Grant Brewing to create a craft beer that encompassed aspects of the Latino culture to share in Land-Grant's inclusive and welcoming environment for all to enjoy – and enjoy it, you did! But don't worry – we still have another opportunity to get together and celebrate Latino culture. We'll be hosting a tailgate and watch-party for the Campeones Cup at Land-Grant this Wednesday, September 29 as the Columbus Crew takes on Mexico City's Cruz Azul. Derek Amaya, professionally known as DJ Cale, will be spinning some pre-game Latin jams 5:30-8:00pm and we'll have food from Ayy! Karamba food truck all evening long! We'll be set-up to share information about the Ohio Hispanic Coalition, so please stop by to say hello! More event details here: https://fb.me/e/19KtIXC1o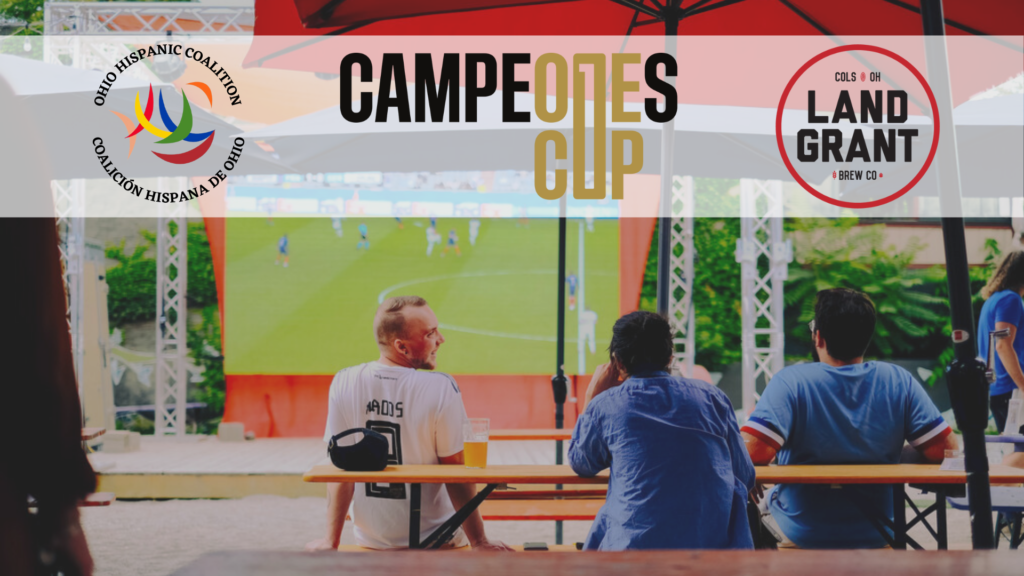 In supporting Ohio's Latino, Hispanic, and Latinx communities, Land-Grant will be donating the proceeds of all the Las Pilas pint and six-packs sold to support the Ohio Hispanic Coalition in Central Ohio throughout Hispanic Heritage Month (September 15 – October 15) and beyond.
You, too, can also show your support by donating directly to OHCO online at http://www.ohiohispaniccoalition.org/donation.