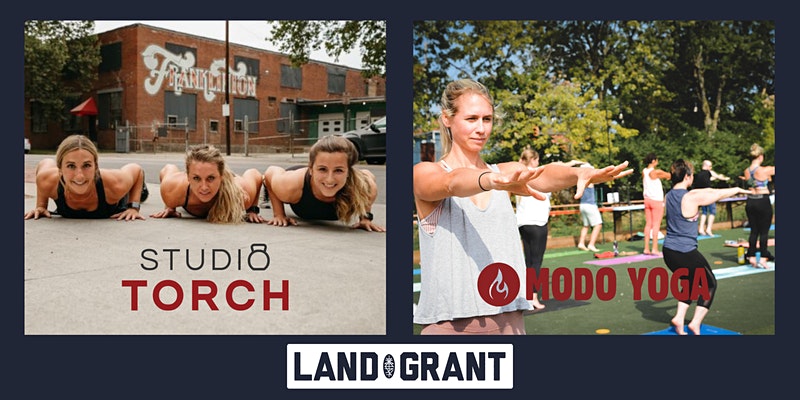 How does this work?
9:30am: Meet at StudioTorch Franklinton for check in.
9:45am: StudioTorch will lead an outdoor 30 minute HITT Style Workout.
10:15am: Walk or run over to the Land-Grant Beer Garden.
10:30am: Modo Yoga will lead an outdoor 30 minute yoga class.
11:00am: Head into the Land-Grant Tap Room for beer or an alcohol free beverage.
Doesn't that sound like an AWESOME Saturday Morning?
Your $24 entry fee gets you a 30 minute workout, a 30 minute yoga class and your first beer or alcohol free beverage.
Please bring a mat, water and your ticket for the event (virtual or printed) Check in starts at 9:30am, the workout starts at 9:45am. Reserve now, spots are sure to go quickly!
For parking we recommend the garage located off McDowell Street, behind StudioTorch. If the weather does not cooperate, the event will be cancelled and you will receive a full refund. Please watch out for an email the morning of the event.