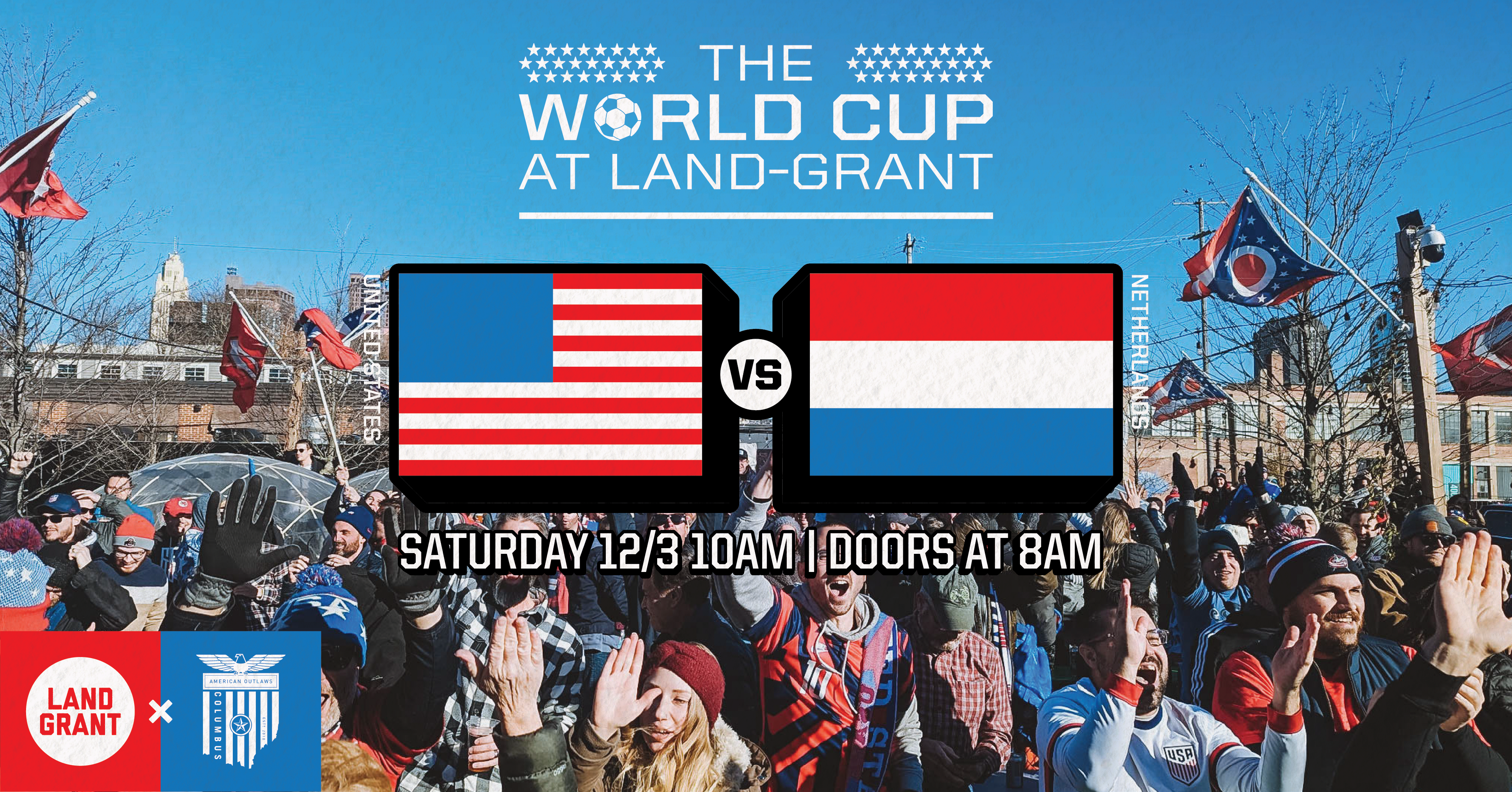 We're in! Join us as we cheer on the USMNT Saturday in the first round of the World Cup Knockout Stage at the AO Columbus Chapter Bar – Land-Grant Brewing Co. for a watch party experience unlike any other in the city.
Doors to LG's Taproom & Beer Garden open at 8AM, with kickoff at 10AM.
FOOD TRUCKS:
Ray Ray's Hog Pit BBQ will be opening at 9:30AM and Mikey's Late Night Slice will open at 10AM.