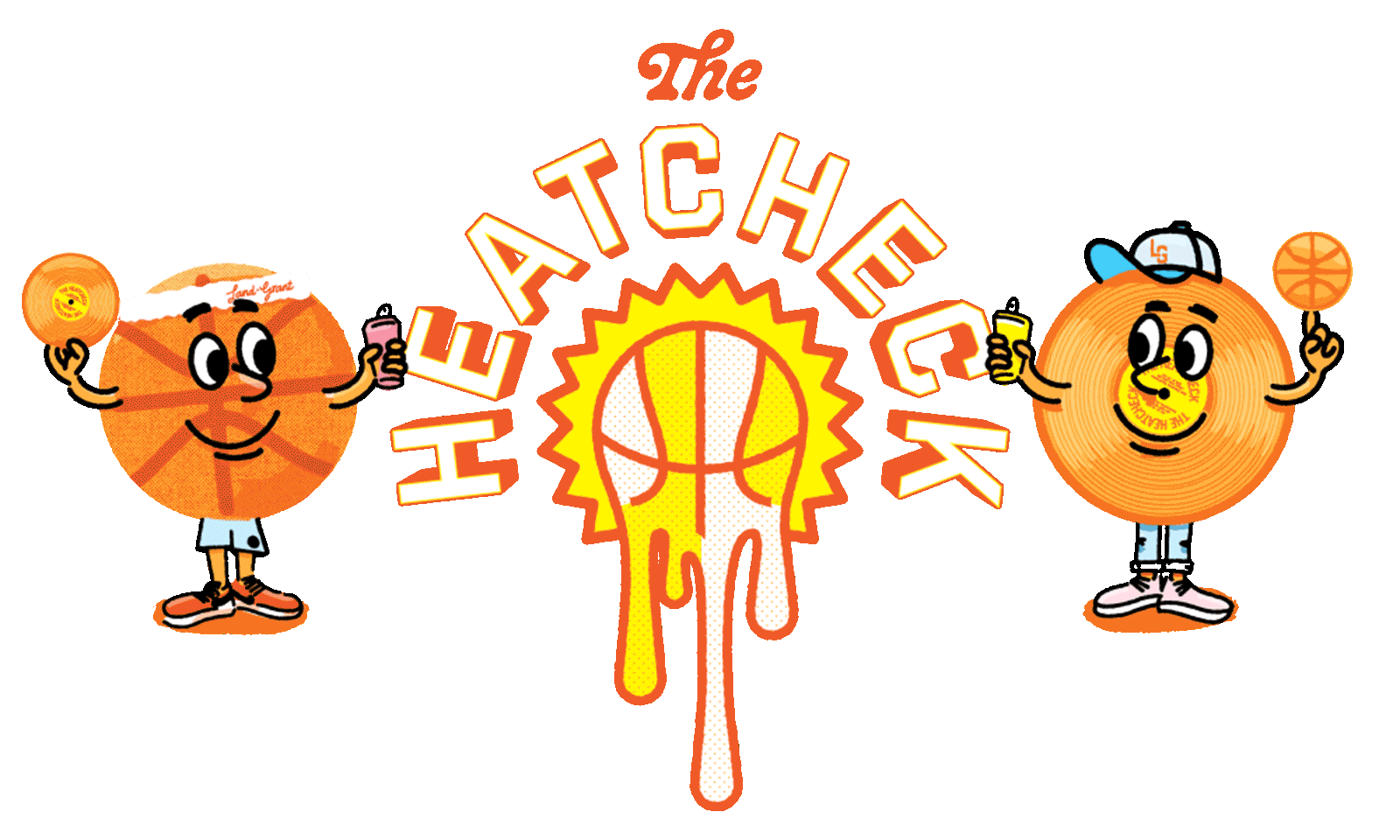 HOOPS. FASHION. BEER. CULTURE.
The Heatcheck is one part 3-on-3 basketball tournament, one part fashion showcase, and one part block party. It's an all-day event featuring a selection of Columbus' best and brightest brands and performers coming together to benefit Franklinton's very own Gladden Community House. 
Come through and watch some the city's hottest brands trade buckets on the Town Street blacktop. Pick up a brand new outfit from our vendor market. Grab a Heatcheck Edition Lemon Glow Hazy Pale Ale. Move your feet to the groove-friendly soundtrack provided by our on stage DJs.
It's going to be the party of the summer. 

FRIDAY, JULY 14th
FRANKLINTON FRIDAY
INTERACTIVE MURAL
with HAKIM CALLWOOD:
6:00pm-10:00pm
MUSIC:

6:00pm-12:00am
SATURDAY, JULY 15th
DOORS:

11:00am
3-ON-3:

Noon-6:00pm
FINAL FOUR:

3:30pm
MARKET:

11:00am-6:00pm
DJs ALL DAY
SALVE! DJ SERIES FEATURING TALIB KWELI, J. RAWLS, AND RASHAD:

8:30pm
DJs
---
Friday /
6pm-Midnight The Freshest Events DJs
Saturday /
Noon Sonicc Blush
2pm 808 H
4p Chico Himself
6p Larry Going Crazy
Saturday: Salve! DJ Series /
8:30pm Rashad
9:30pm J. Rawls
10:30pm Talib Kweli
FOOD
---
Ray Ray's Hog Pit / 11:30am-8:00pm
Mikey's Late Night Slice / 12:00pm-1:00am
PARKING
We've got a lot of space down here in Franklinton, we built out most of it ourselves, and we want you to see it all! We whipped up these handy maps to help you out. Explore our taproom, beer garden, patio, Kickstarter Room, brewery, and recreation space below.
Parking can be a little tricky in our neighborhood, but there have been several large parking grages opened in the past year or so that have made things a lot easier. Check out the map below for all the parking options in the area. There are tons of meters, free street parking, and large garages within a block or two of the taproom. Columbus also offers myriad public transportation, rideshare, and taxi options.
Please do not park in the Strongwater/400 W. Rich parking lot across the street from the brewery, or in the Idea Foundry's parking lot behind the brewery. You may be towed.