SATURDAY, SEPTEMBER 25th, 2021
ALL WELCOME.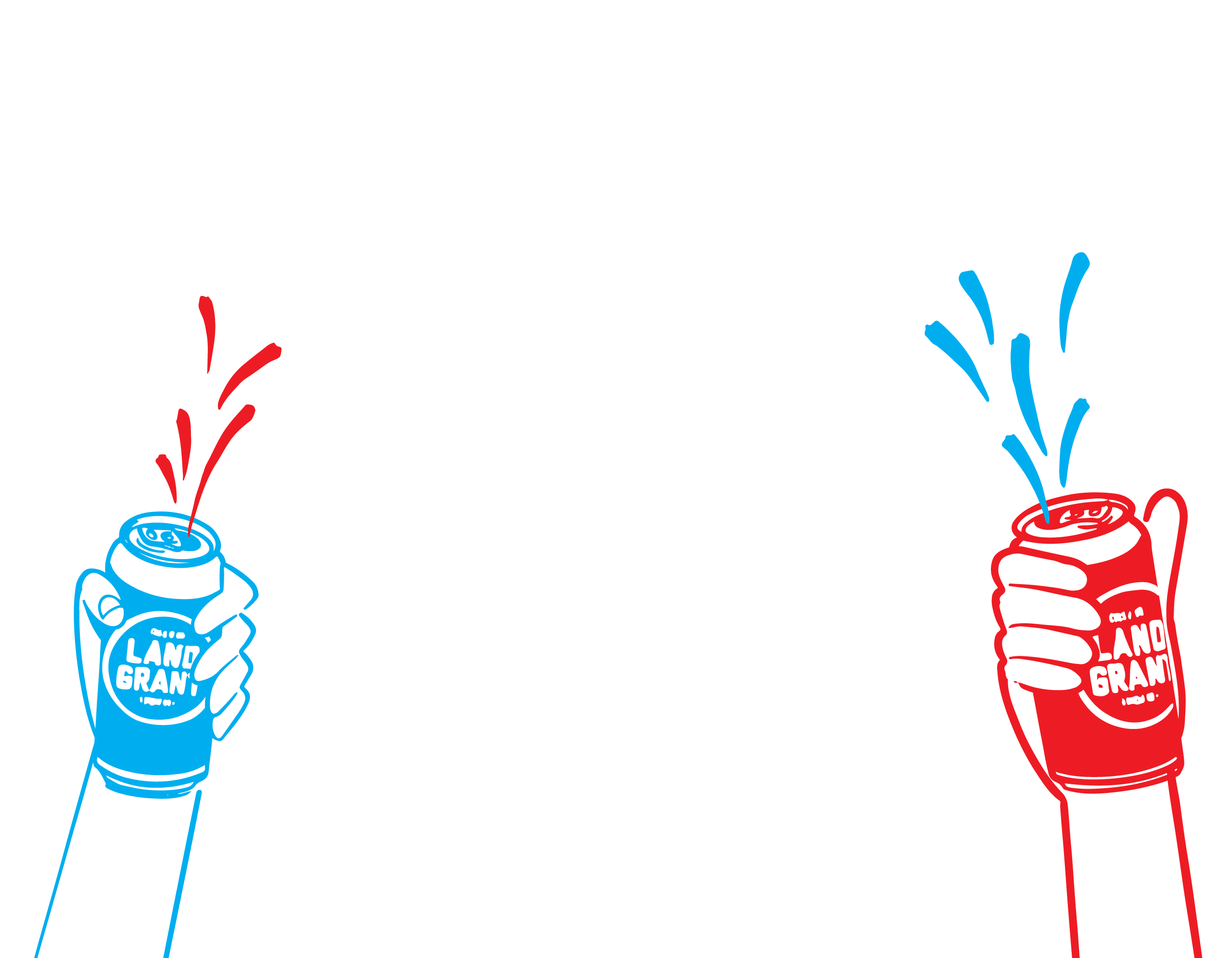 Best of Seven.
It is hard to believe that it has been seven(!) years since we opened the doors to our brewery and taproom in Franklinton. With last year's party taking a bit of a low-key turn, we're ready to celebrate our birthday in style this year.
We've got a full slate of live music, a Buckeye game, a Crew match, tons of delicious eats from our friends at Ray Ray's and other local food trucks, live screen printing with Upright Press,  on-demand merch printed by the Tee Shirt Shuttle, a packed menu of beer (old favorites, new releases, special one-day-only one-offs), art, and a special guided tasting experience hosted by our brewers and our friends at Buckeye Donuts!
Batch 1000 + Buckeye Donuts Brewer-Guided Pairing
We've teamed up with our 24-hour friends at Buckeye Donuts to prepare a special tasting session featuring all four varients of our Batch 1000 Imperial Stout and carefully chosen donuts. This ticketed event starts at 10:00a (doors open at 9:30a) and is being sold by the table.  $70 reserves a table for you and up to 3 other people.
Each table – regardless of the number of people in your party – includes:
Brewer-led tasting for four of our 4 Batch 1000 Imperial Stout variations
Four Buckeye Donuts to pair with each Batch 1000 variation:

Red Velvet Donut paired with Neapolitan Imperial Stout
Maple Bacon Long John paired with Smoked Maple Imperial Stout
Apple Spice-Filled Donut paired with Ancho Tamarind Imperial Stout
Special Baklava Donut paired with Baklava Imperial Stout

Four Commemorative LG Anniversary Stemless Teku Beer Glasses
Exclusive first-dibs access to purchase Limited Release Batch 1000 16 oz. mixed four-packs
Save the Date
Saturday, 9/25
Public Doors: 11:00a
Donut Pairing Doors: 9:30a

Family-friendly until 8pm. Guests must be 21+ after 8pm.
We love dogs at Land-Grant, but with this expected to be a high-attendence and loud event, it is best to leave your pup at home.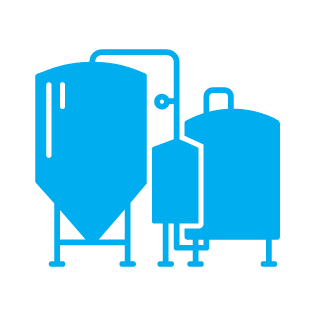 Brewery Tours
Get a behind-the-scenes look at our brewery. Tours will be happening hourly from 2:00-6:00p each led by a different member of our team. There is no need for tickets or RSVP, just head inside to our Kickstarter Room when you're
2:00p: Chris Helderman,
Director of Brewing Operations
3:00p: Walt Keys,
Co-Founder, Creative Director
4:00p: Adam Benner,
Co-Founder, President
5:00p: Mark Richards,
Director of Operations
6:00p: Quintin Jessee,
Director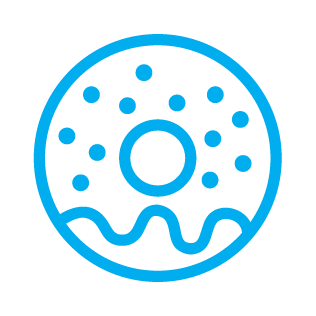 Food!
Food Provided throughout the day by the following food trucks!
Ray Ray's / BBQ
Mersh's / Breakfast Eats
Phillips on Wheels / Coney's and Burgers
Two Fatt Indians / Indian
El Nevado / Tacos
Dodo's / Donuts
Batch One Thousand – Neapolitan
Batch One Thousand – Ancho Tamarind
Batch One Thousand – Smoked Maple
Batch One Thousand – Baklava
Mango-Nada Oh, Sure – IPA
Lemonade Lemon Glow – Pale Ale Shandy
Galaxy Crabs – DDH Hazy IPA
Crew Juice
Pumpkin Spice Latte Lawnraker
Black Lager with Chipotle and Vanilla
Oh Sure – IPA 
Lemon Glow – Hazy Pale Ale
Stiff-Arm – IPA
2020 Deep Search – Baltic Porter
Lawnraker – Oktoberfest
Pool Party – Pilsner
Skull Session – Lager
For Columbus – Black Lager
Experimental English Mild
Experimental Festbier
Meat Sweats – Ray Ray's Smoked Lager
Jazz Crabs – New England IPA
Las Pilas – Mexican Dark Lager with Plantains (OHCO Collab)
Zinfandel Sour Ale
Creamsikölsch – Kölsch with Orange and Vanilla
House Beer – Premium Lager
Massive – Juicy Pale Ale
Del Boca Vista – Coconut Vanilla Cream Ale
Experimental Guava Seltzer
One Goal – Hazy Pale Ale
Capital Companions – Hazy IPA
Mr. Balloonhands – Tart Ale with Strawberry and Lavender
What're You Doing Here – West Coast IPA
And more…
This extra special, and strong, Imperial Stout was cooked up by our brew team with our Seventh Anniversary in mind. Brewed back in May as our 1000th batch of beer, this stout was concocted to be versatile enough for each brewer to put their own spin on it, resulting in these four delicious but different varietals.
Each will be available on draft at the Seventh Anniversary Party, and as part of our Buckeye Donuts Pairing session. Limited edition mixed four packs will be available for carry-out at the event as well.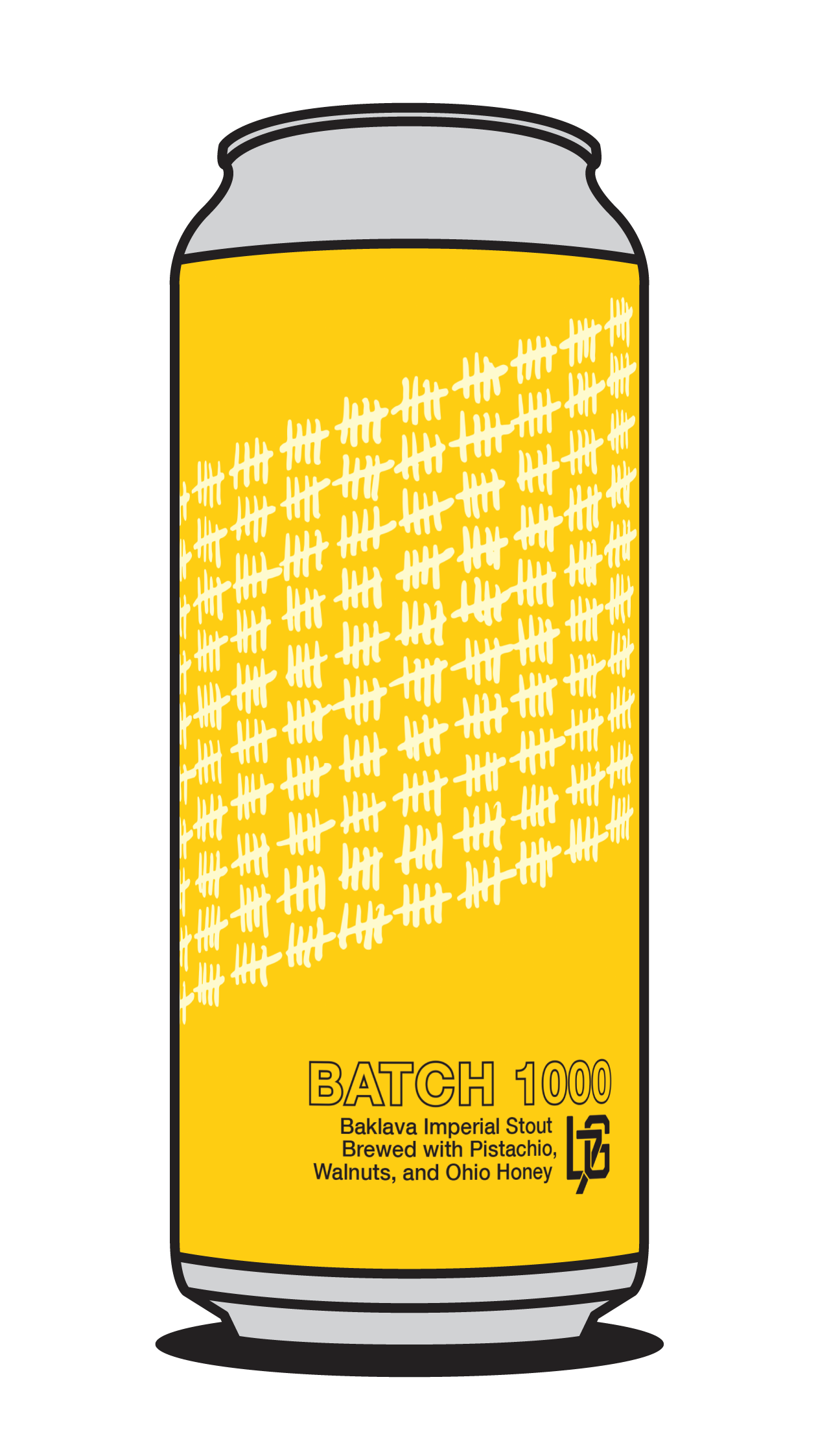 Batch 1000
BaKlava
Brewed with Pistachio, Walnuts, and Ohio Honey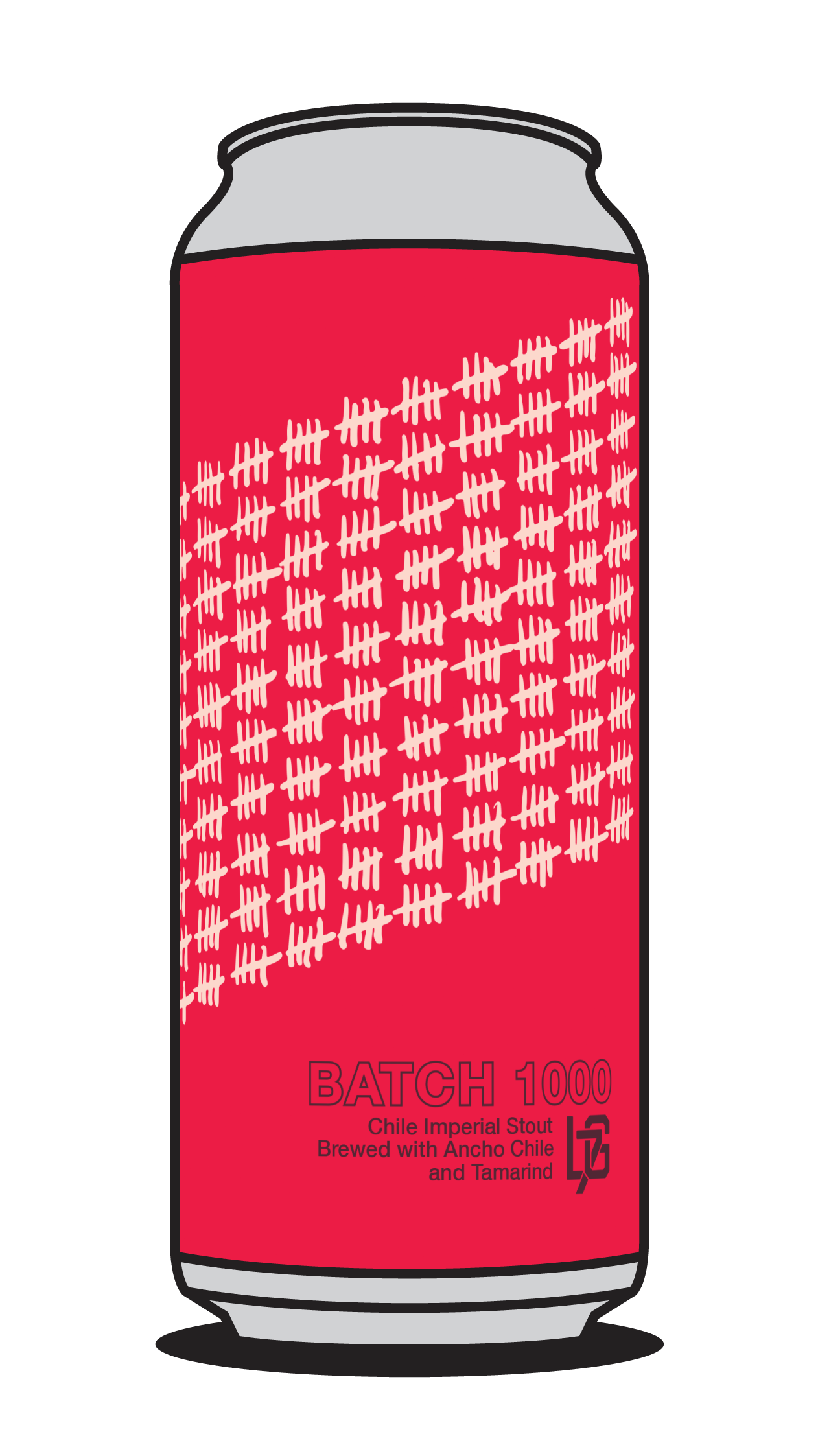 Batch 1000
Chile
Brewed with Ancho Chile and Tamarind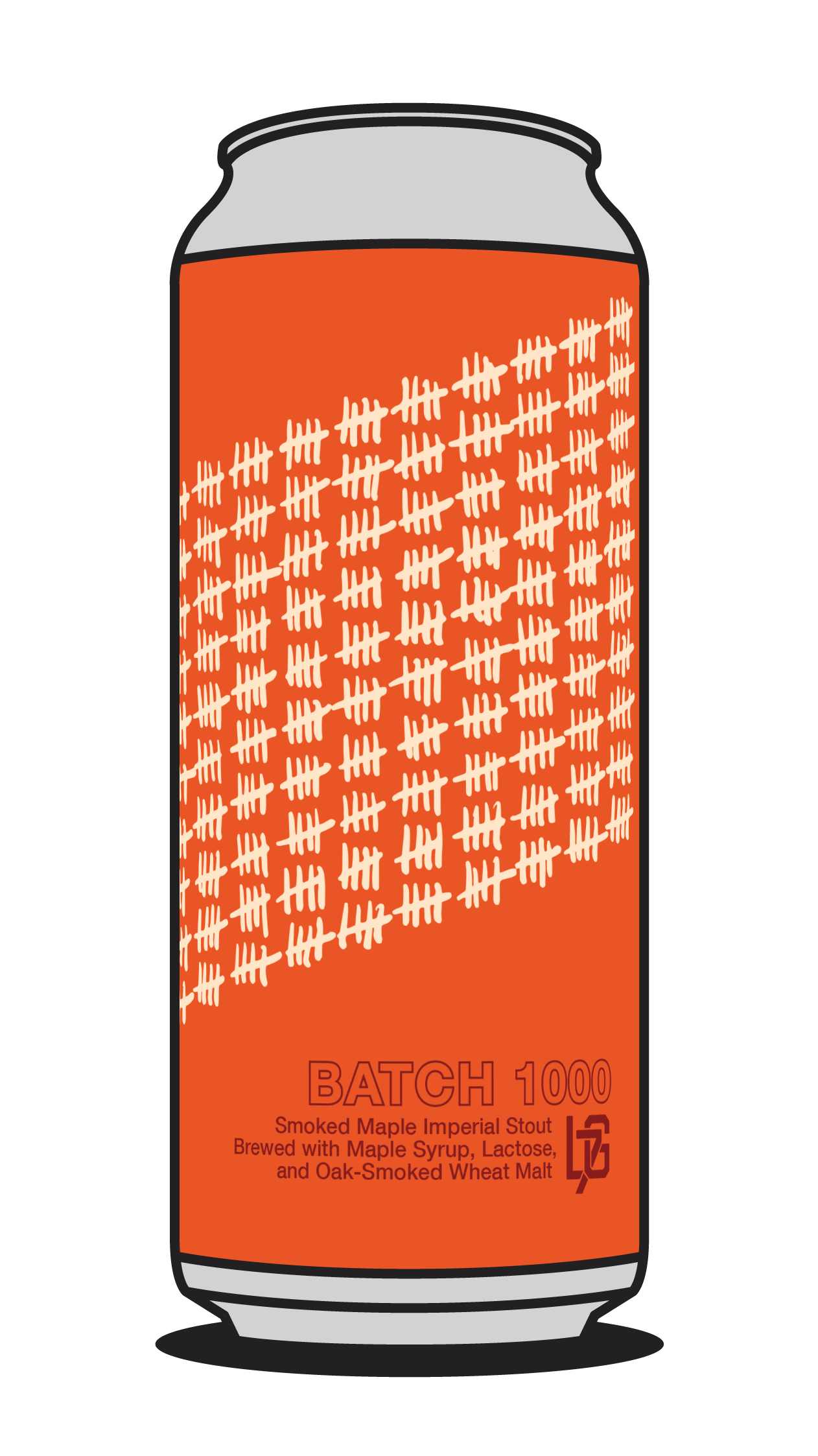 Batch 1000
Smoked Maple
Brewed with Maple Syrup and Oak-Smoked Wheat Malt
Batch 1000
Neapolitan
Brewed with Strawberry, Cacao Nibs, and Vanilla