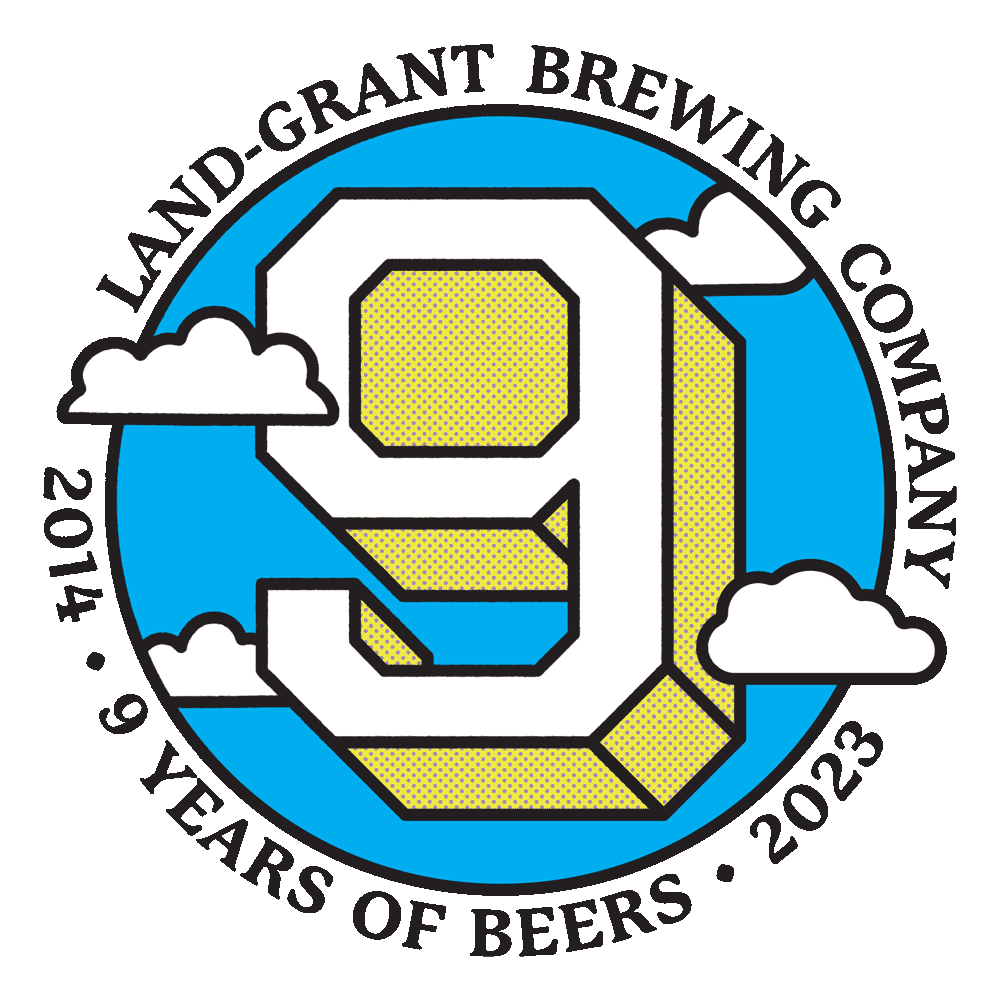 It's been nine years (!) since we first opened the doors and taps at our brewery in Franklinton, and—like we do each year—we're throwing a party to celebrate our staff and community!
Join us for a full day of fun. We've got live art, chill early afternoon vibes, an OSU gameday party like none other with our friends the Wave Runner Surf Club, a Crew away match on the big screen, rock and roll from Magnolia, Columbus' music scene legend Sgt. Peppercorn doing a rare non-marathon Beatles hits set, and hip hop luminaries J. Rawls and DJ O Sharp closing it all out on the ones and twos.
Oh, and did we mention the brewers have been in the lab working up some absolutely amazing beers to enjoy while you're taking it all in. It's going to be a Labor Day Weekend we won't soon forget!
TAKE A TRIP BACK IN TIME…
We've done this before, get ready for this year's extravaganza by revisiting Anniversary parties from year's past.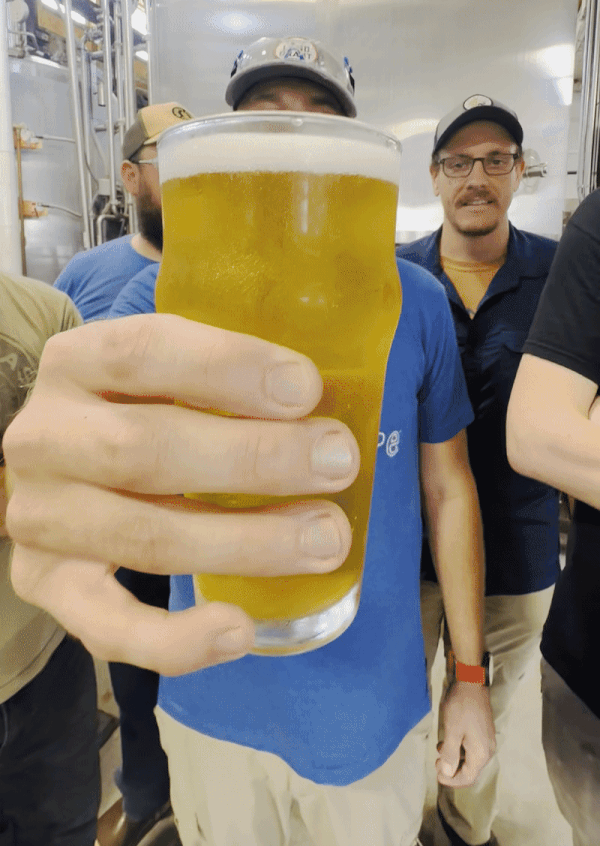 CLOUD 9 ANNIVERSARY IPA
To celebrate our 9th Birthday, the brew team has cooked up an extra special draft-only IPA that we'll be tapping the morning of the event. Brewed with cutting-edge Citra and Simcoe hops that are flash frozen immediately after harvest to maintain their fresh-hop characteristics. Cryo Citra and Cryo Simcoe were also added to give this IPA maximum citrus and tropical aromatics and the beer was fermented with Vermont Tropics yeast to further enhance its peach, guava, and passion fruit bona fides. 
ABV: 7.2%  /  IBU: 54
HOPS / Fresh Frozen Citra and Fresh Frozen Simcoe, Cryo Citra, Cryo Simcoe
HOW'S IT TASTE? / Mango, Citrus, Guava
VIP TASTINGS
---
Join Land-Grant founder, Adam Benner—along with Senior Director of Brewing Operations, Victor Pool in our new Gravity Park taproom space for a guided tasting and discussion on the history and future of Land-Grant Brewing! Tickets Available Now!
9th ANNIVERSARY PARTY BEER LIST
---
Cloud 9 Anniversary IPA* – Brewed with experimental fresh-frozen hops
Traditional Kölsch* – Cologne-style Kölsch
Open Always* – Buckeye Donuts Peanut Butter Chocolate Coffee Brown Ale
Blanc de Blanc* – White Whine Pilsner
Lemon Glow Meringue* – Hazy Pale Ale with Vanilla and Lemon
Key Lime Gose* – Tart Ale with Key Lime, Coriander, and Salt
Home Down Under – Cold IPA
India Papa Alpha – NVMM IPA
Ego Brew – Belgian Session Ale
Notorious BDG – French Honey Ale
House Beer – Premium Lager
Skull Session – Vienna Lager
Penny Round – German Pilsner
Summer Wheat – Wheat Ale
Wirbel – Hefeweizen
Greenskeeper – Session IPA
Frothed – West Coast IPA
Oh, Sure – IPA
Stiff-Arm – IPA
Mr. Balloonhands – Tart Ale with Mixed Berries
Lemon Glow – Hazy Pale Ale
Lawnraker – Oktoberfest Lager
Box Box – Dry Hopped Lager
Sweater Vibes – Apple Cinnamon English Ale
Piña Pants – Hazy IPA
Promenade – Hazy IPA
*Beer exclusive to the Anniversary Party