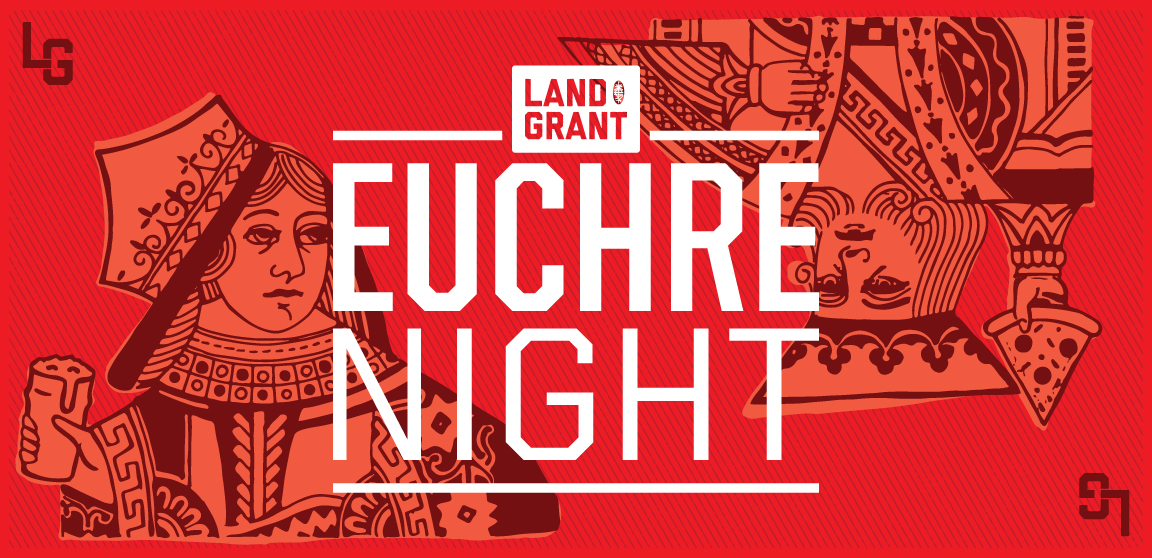 Land-Grant's Monday Night Euchre League returns this winter! Euchre league is FREE, and runs in our Taproom every Monday from January 9 to March 13, with an end-of-league tournament on Monday, March 20.
(We'll have pre-season practice nights Dec. 12 and Dec. 19 at 6PM!)
2/ League night sign-in opens at 5PM each Monday. (We recommend arriving at least 15 minutes early.)
3/ Play starts promptly at 6 PM.
4/ Play will be limited to 25 minutes per game, with 5 minutes between games to get to the next table.
5/ As long as you are here the week prior, you have a guaranteed reservation to play the following week. Empty slots each week will be filled on a first-come, first-served basis at sign-in. (That's right, that means you can join the league at any time!)
6/ The only way you get to play is being in the Taproom, ready to go each Monday…so pick your partner and sign-up now!