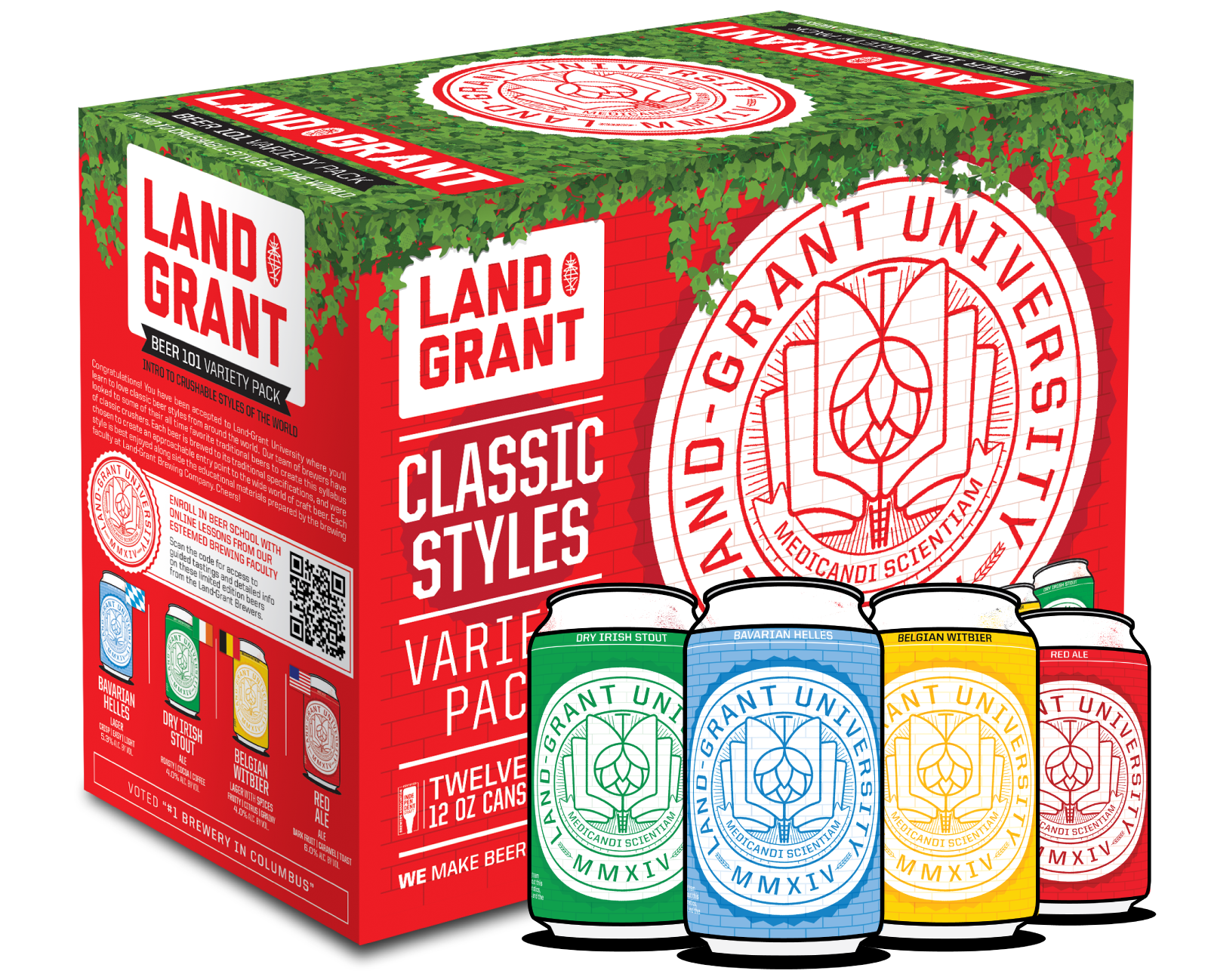 School is in Session
Our all new Land-Grant University variety pack is available now and comes packed with a syllabus-worth of beer knowledge provided by our esteemed brewing faculty.
Below you can find our beer listings both current and historic. Beers listed as "retired" mean that they are currently not on our calendar to re-brew at this time, but that doesn't mean they won't come out of retirement in the future. If you are looking for a release calendar for this year, you can find that here – just keep in mind that it's just a road map which can be detoured from.
If you're looking for a specific beer, we should have all of our current offerings available at our Franklinton taproom for carry-out, and you can click the button below to find them in a store near you!